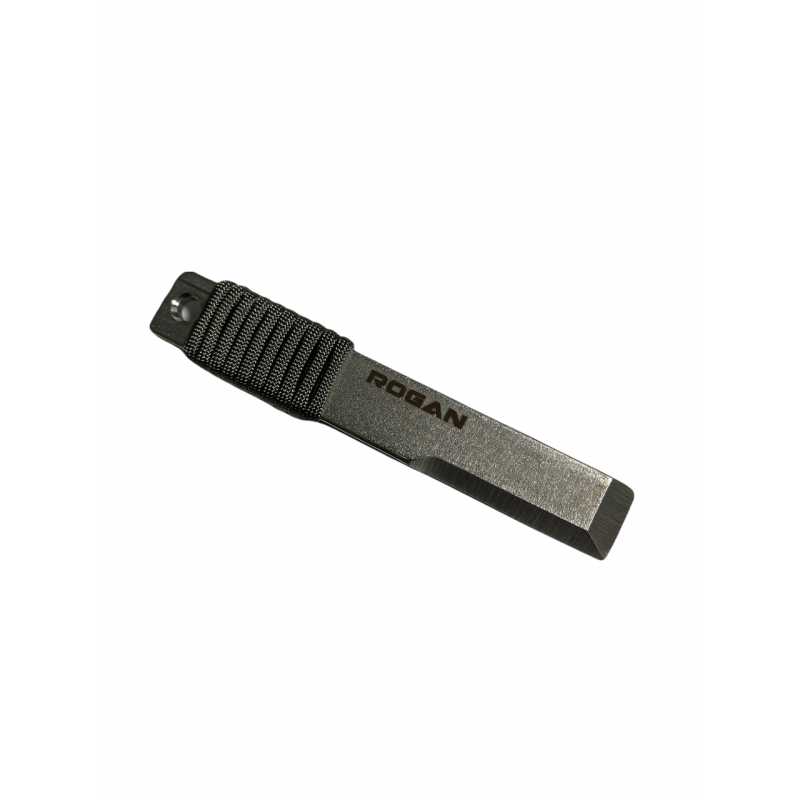  
ROGAN Pocket Tool - RPT Original - Carbon Steel
This is the original RPT - not the MUTT RPT.
The Rogan RPT (Rogan Pocket Tool) is a pocket sized bar you can take almost anywhere! Don't let the size fool you, the RPT can handle some of the same tasks as the full size models. Clip it on your key chain, backpack or belt loop with a Nite Ize Carabiner (not included), or simply throw it in your backpack and always be prepared. The RPT makes a great companion to any folding knife or multi tool, save your knife for cutting fine things and let the RPT handle the rest!
100% American made.

??

4.75in. long, 3/4in wide, 3/16in thick.

Comes in your choice of paracord wrap.

Made of carbon steel and will discolor/form a patina over time. 

Accessories shown are not included.
This every day carry item from ROGAN USA is a scaled down version of the ROGAN Foreman - giving you  pocket sized tool that will let you pry, split, hammer and poke anything that you like.
Available in a range of paracord handle wrap colours - including Black, Orange, Olive Drab and Coyote Tan.