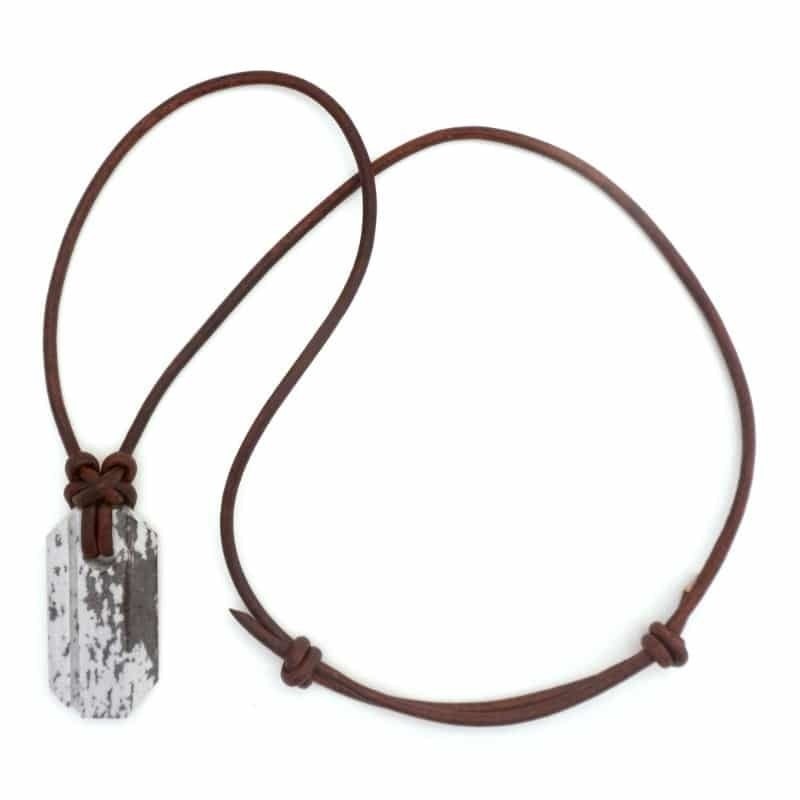  
WAZOO - Viking Whetstone Pendant | Knife Sharpening Necklace
10Wazoo Survival Gear Knife Sharpening Necklace That Modernises a Viking Traditional Tool.
Wazoo have put a modern twist on this legendary sharpening tool. Made from world famous genuine Arkansas Novaculite (99% pure silica), the rarest and finest abrasive stone in existence, the Wazoo Viking Whetstone is a great general purpose field stone for edge maintenance. Each stone has been carefully chosen, hand cut, ground and drilled.
Wazoo have laced their knife sharpener with a versatile, adjustable high-quality leather cord.
Wear it around the neck for the most rugged looking necklace you've ever seen, cinch it all the way down so that it can be hitched to your belt or clipped onto your pack, or simply pocket it while still contained in the hand-stamped muslin pouch. The "Napoleon Claw" knot is inspired by Viking/Celtic knot-work to give it a truly legendary feel to the pendant by using this unique knot.
Stone dimensions: 1.9"L x 1"W x .25"H
Please note, this is a product made from natural materials and the colours and patterns will vary.