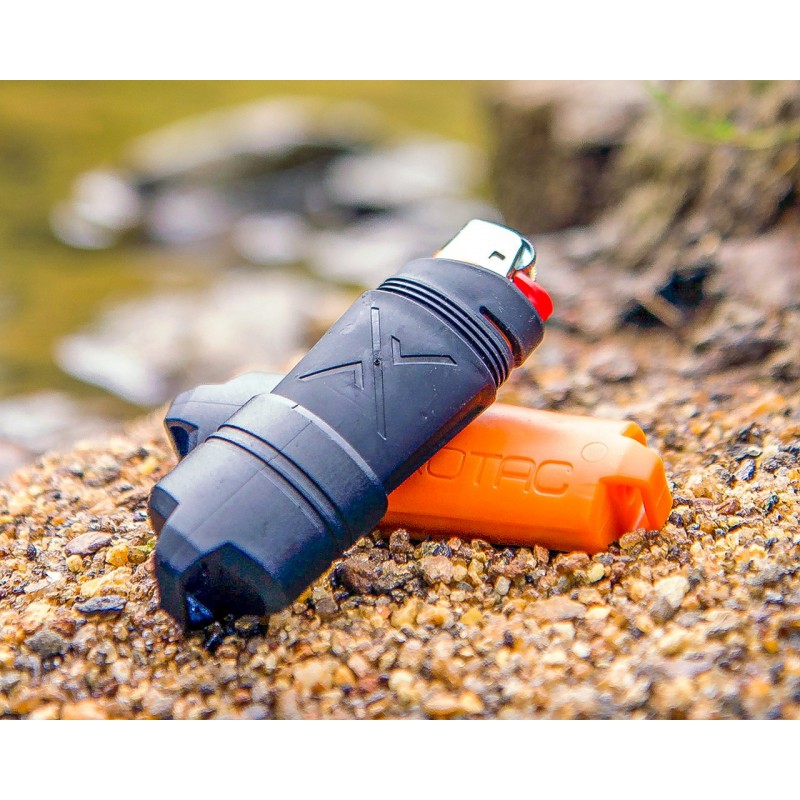  
Exotac fireSLEEVE
The FireSLEEVE from Exotac the perfect companion for a Bic Lighter. 
The EXOTAC fireSLEEVE  added to a Bic lighter turns it into a lighter suit able for any outdoor use scenario. Fitting over your Bic lighter like a glove, the EXOTAC fireSLEEVE protects the gas button from being pressed accidentally in your pocket or pack and renders the lighter waterproof to 3 feet for 30 minutes.
Available in Orange, Black and Limited Edition Glow In the Dark
It is always a good idea to carry more than one means of making fire in the great outdoors.  EXOTAC have now performed their magic and come up with an ideal solution - the EXOTAC fireSLEEVE.
The Bic lighter. Inexpensive, widely available, and functional but not particularly rugged, until now.  The EXOTAC fireSLEEVE not only gives you protection for your lighter when you carry it, but also improves handling and functionality - how many times have you suffered from hot metal parts, or would have benefitted from being able to fix the lighter on and reach it in to a stove or lantern?
Add the EXOTAC  fireSLEEVE and your Bic will float. It improves grip, and boasts a gas lock which holds the button down for you, protecting you from a hot thumb. And when the lighter inevitably runs dry, just slide it out of the sleeve and pop in a new one.