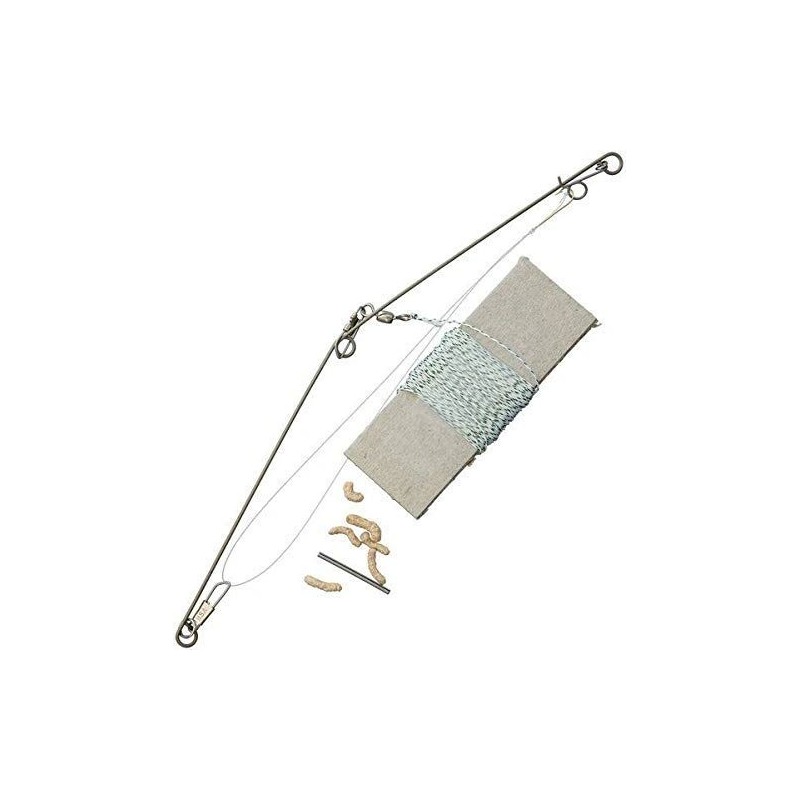  
GPS Speed Hook Survival Fishing Kit
The Speedhook, Go Prepared Survival® "GPS" edition is specifically designed for Sunday fishing trips or survival situations.
The GPS Speedhook is so effective, it is outlawed for non-survival use in some areas.
This small device is used for fishing and trapping when no food is readily available. The Speedhook works like a spring loaded trap and when a fish, or other small animal, "takes the bait", it automatically springs open setting the hook.
The GPS version comes with fishing line, one #6 hook, dehydrated bait, 25' casting line and complete instructions.
Makes even a beginner feel like a pro. 
ROD READY OR ATTACH THE THROW LINE AND HAND CAST!
Contents:
•Speedhook Body
•#6 Hook
•Adjustment Tool
•(6)

 

Dehydrated (STINK) Bait
•25' Braided Dacron Throwing Line with attached swivel snap
100% MADE IN USA, USING

 

100% USA MADE PARTS! 
Features:
•Perfect for Ice Fishing
•Fresh or Salt water
•Small or Large fish
•Fishing Rod Ready
•Stainless steel construction
Weight 2 oz.
WARNING:
SPRING UNDER PRESSURE AND MAY CAUSE INJURY.
Bait the trap before setting the spring.
Read directions before use 
Check local laws, so effective it is illegal!
Adult supervision is recommended for children