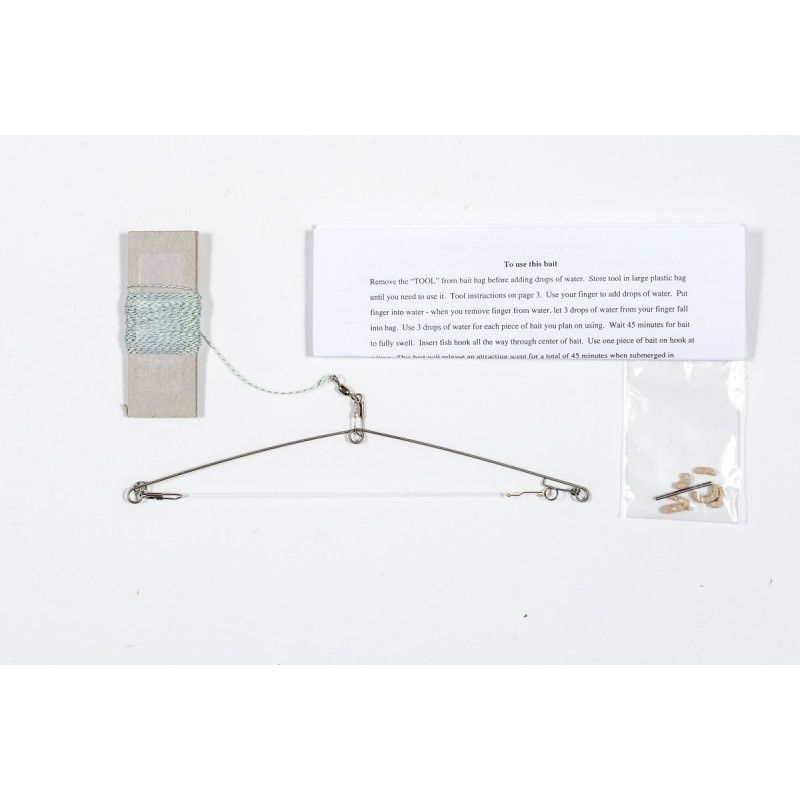  
Military Speed Hook Survival Fishing Kit
Speedhook™ are currently in use by U.S. Military Units worldwide.They have been deemed mandatory survival items for inclusion with survival / vest applications by the US Army 
P

roject 

M

anagement (PM) 

A

viation 

L

ife 

S

upport 

E

quipment (ALSE) Aircrew Integrated Systems for the US Army Air Warrior Program.
Speedhook™ are in use at the following survival training programs: 
- Universal Training Systems, Western Region Aviation Survival School, (WRASS), Oregon. 
- U.S. Army Survival Training Classes (SERE) Ft. Bragg, NC. 
- U.S. Air Force Coastal Survival Course  (SERE) FL/AK.
- U.S. Navy SEALS Survival Training (SERE) Little Creek, VA.
- U.S. Army Survival Vests and Kits Fort Benning, GA.
Speedhook™ is a spring-loaded fish trap that automatically hooks a fish or game.
Made in the USA / Berry Compliant
Check local laws before using  - so effective it's illegal!
Used by U.S. Special Forces and Military Forces
New and Improved Bait
No fishing pole needed
NSN 4220-01-379-5598
• Military Speedhook™ Spring Body
• 30 feet of 20 Pound Test Dacron Hand Casting Line (Green Camo, Invisible in the water)
• #10 Gold Hook (attracts fish without bait in an emergency)
• Stealth Bobber Bag
• Improved Dehydrated Bait
• Adjustment Tool
• Survival Instructions
Speedhooks™ are best suited for pan fish type fishing, but any fish that tries to take the bait is going to get caught. It is amazing for crappie, bluegill, perch, carp, rock bass, largemouth bass, smallmouth bass, walleye, white fish, and catfish. We have received many letters from people who have caught flounder, pigfish, and many other types of saltwater fish, also. Speedhooks™ should be used by people who want a guarantee that they will catch more fish.
This genuine military kit is designed for use in survival or stealth operations. The Speedhook™ will allow the user to fish or trap while doing other tasks (shelter building, wood gathering, etc.) or when you need to remain undetected.