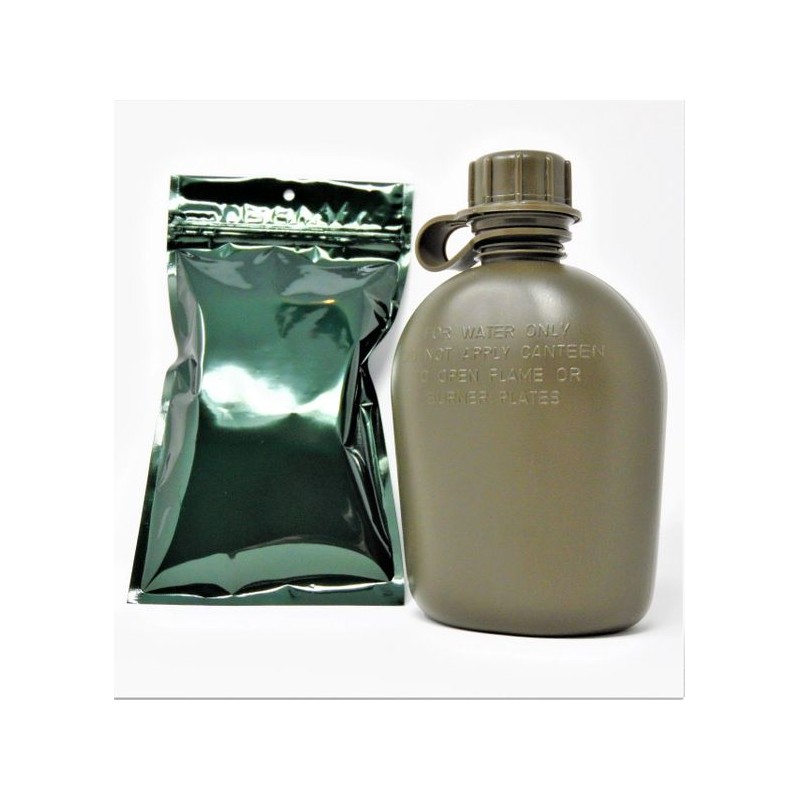  
PSK-1 Survival Kit
The PSK-1 is an American made survival kit that contains high quailty items. The PSK-1 will provide you with the essentials needed to keep warm, make fire, purifiy water, catch food, navigate and signal for rescue.
Featuring our New GPS® Speedhook™ fishing trap/snare with bait and our New Pyro-Max™ Fire Plugs All-Weather Tinder!  (Twist - Fluff - Ignite)
No longer do you need to risk your life with cheap mass produced survival kits made overseas.
Ideal for bug-out bags, glove boxes, hunting or camping trips.
Lightweight - Waterproof - Compact - Floats  
Container
4" X 6" (4 mil Thickness) Waterproof Metalized Zip-Lok Packet (Heat Sealed, Air Tight) 
Shelter Kit
Mylar Blanket/Tarp
(4) Heavy Duty 8" Zip-Ties
25' Atwood Micro Cord (100 pound test) - Made in the USA!  
Fire Making 
(6) Go Prepared Survival® Pyro-Max™ Fire Plugs Tinder   
Ferro Rod Firestarter 
Cutting Tools   
Derma-Safe Knife - Made in the USA!  
Food Gathering   
GPS® Speedhook™ Fishing Kit (#6 fishing hook, 6) stink bait, barrel snap swivel, 25' throwing line)  Rod Ready! - Made in the USA!  
Signaling and Navigation   
Button Compass 
Signal Mirror 
Water 
Water Bag with Pre-Filter  
(10) Oasis Water Purification Tablets (10 Liters) UK MOD/NATO Issue - Made in the UK  
Medical - Kit reduced to remove UK prohibited items


Butterfly Bandage (2)
1 x 3 Adhesive Bandages (4)
First Aid/Burn Cream
Antiseptic Wipes (2)  
Sting and Bite Pad


Weight: 6 oz / 227 g
Dimensions: 5" x 8"/ 127 mm x 203 mm  
Limited Warranty: One Year      
Assembled in USA of U.S. and Foreign Components
*Canteen not included