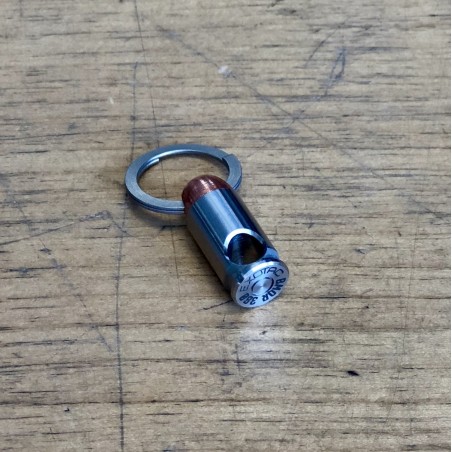  
EXOTAC BMQR .380 Magnetic Keyring
The EXOTAC BMQR .380™ is a magnetic quick release for your keychain modelled after a .380 calibre bullet. The BMQR .380™ allows you to quickly swap out car keys or other EDC items without the hassle of a traditional key ring.
The EXOTAC BMQR is a magnetic keyring, perfect for your EDC.  The magnet is strong enough to hold your keychain secure, but pulls apart to make quick changes easy.
Perfect for car keys, or anything else, where you have multiple vehicles at your disposal
Made from Stainless Steel with a Copper Bullet.
Does not include Freekey System - shown for illustration only