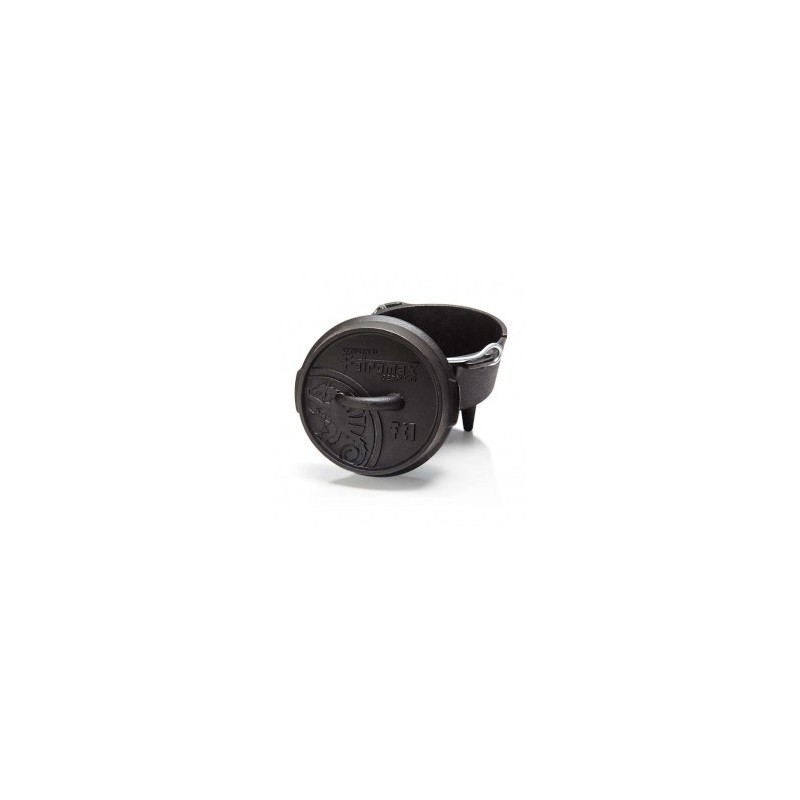  
Petromax Dutch Ovens FT
Quality cast-iron Dutch Ovens from Petromax are available in 6 sizes. Both the body and the lid have sturdy feet to allow the Dutch ovens stacked on top of each other.
The lid has a cast handle, and there is a steam vent/thermometer notch cast into the body. All of the Petromax cast-iron products are pre-seasoned at manufacture.
Dutch Ovens allowing you to cook delicious and healthy food in the traditional ways, whether roasting, stewing or baking. 
Food (bread, meat, vegetables) are cooked very gently to preserve nutrients and vitamins; giving your food a unique taste. Each Dutch Oven has a wire carry handle with a notch ensuring safe and comfortable handling and each lid has a small hole to allow steam out and room for you to place a thermometer into if you wish.
Dutch Ovens have a long tradition in several countries dating back to the 18th century.
Whereas Australians call them Camp Oven, French people use a Cocotte, Britons a Casserole Dish. In South Africa, Dutch Ovens are known as Potje, in Baltic countries as Sac. What all cultures mean is the same thing: A Dutch Oven is a pot with three stands and is made of durable cast iron. That is why you can use the pot for roasting and baking in the naked flame. 

Models:
| | | | | | | | |
| --- | --- | --- | --- | --- | --- | --- | --- |
|   | ft1 | ft3 | ft4.5 | ft6 | ft9 | ft12 | ft18 |
| Persons | 1 | 1-3 | 2-5 | 4-8 | 8-14 | 14-20 | >20 |
| Capacity max. | 1.7 l | 2.3 l | 4.2 l | 7.6 l | 9.5 l | 14.0 l | 21.5 l |
| Capacity pot | 1.1 l | 1.8 l | 4 l | 6.1 l | 8.1 l | 11.5 l | 17.3 l |
| Capacity lid | 0.6 l | 0.7 l | 1.2 l | 2.5 l | 2.5 l | 3.5 l | 4.2 l |
| Weight max. | 2.8 kg | 4.6 kg | 8 kg   | 9.5 kg | 10.6 kg | 14.1 kg | 18.95 kg |
Please note, the FT18 is a special order item - contact us for availability