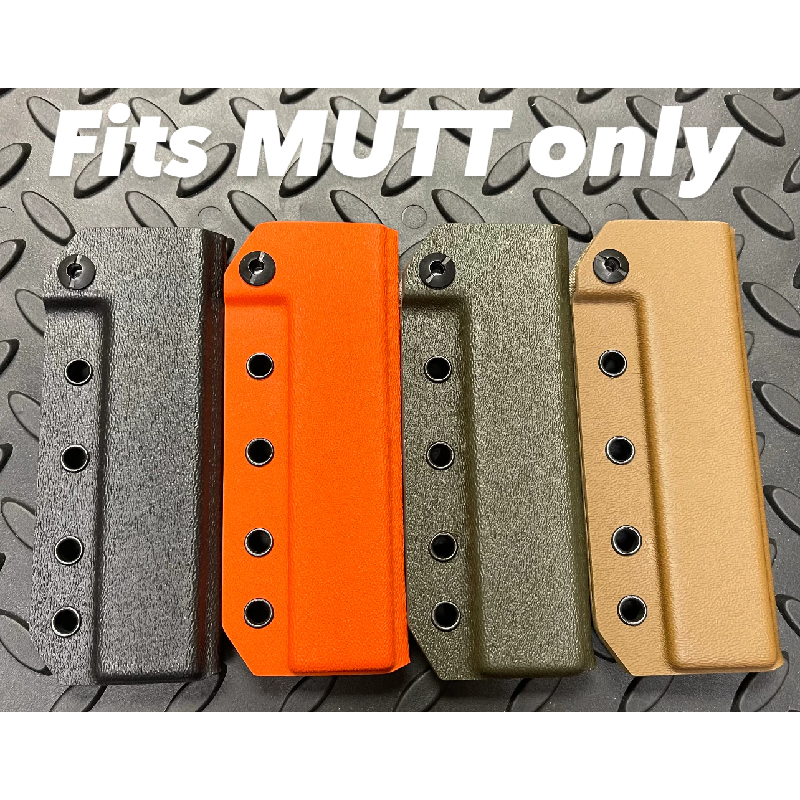  
ROGAN - Kydex Sheath for MUTT
These Kydex sheaths are a great accessory to add multiple mounting/carrying options for your ROGAN tool! Attach with a clip for belt or pocket carry, zip tie it on a roll cage or molle webbing or just throw it in your backpack and not have to worry about it hitting other gear that is in the same compartment. These sheaths come in different colours. ROGAN's sheaths feature a friction tensioner so the user can set the amount of force needed to deploy the tool. Use the pull down menu to choose colour.  These sheaths will fit the ROGAN MUTT only
Made in USA ?? By: M3 Tactical Solutions
Fits Foreman, Tradesman and EOD tools only.
Tools are not included. (Sold separately)
Sheath has adjustable friction tensioner.
Belt clip is not included. 
*Tool does not pop or click into sheath. Tool is held in with adjustable friction tensioner and slid into or pulled out of the sheath with a set amount of force.
 *Please note that repeated use of the kydex sheath will result in minor scratches on the tool.
*Accessories and tools are sold separately.