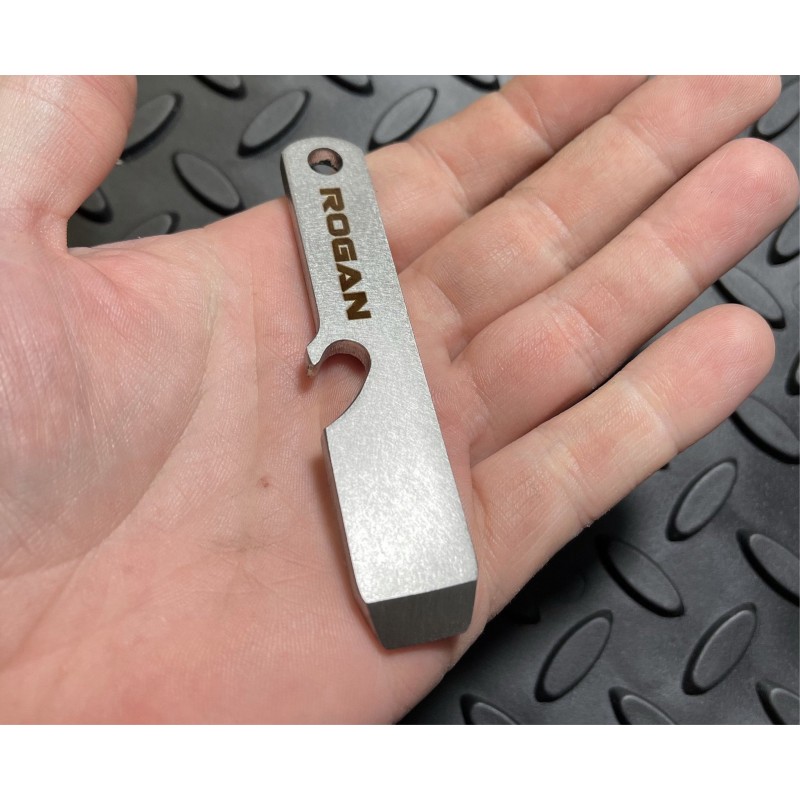  
ROGAN Pocket Tool RPT Sport EDC
The RPT SPORT (ROGAN Pocket Tool) is a very handy tool you can take anywhere!
Do you feel naked and unprepared when traveling on a flight because knives and other items are not allowed? The ROGAN RPT SPORT was made to fill the void! This TSA Compliant every day carry tool is ready for every adventure.
The ROGAN RPT SPORT was designed for work and play. Use the pry tip for any type of job you wouldn't want to use your knife for... open boxes, use it as a flat head screwdriver, scrape, gouge, pry, score, and even be able to pop off bottles tops after your day is done. Clip the RPT SPORT on a backpack or belt loop with a carabiner, add a lanyard, add it to your keychain, store it in your wallet or simply throw it in your pocket to keep it convenient and ready to use.
The RPT SPORT is several tools in one! It's stainless steel construction will ensure a lifetime of use without rusting or corroding. Save your pocket knife for cutting fine things and leave all the other tasks to the ROGAN RPT!
Tool is 100% American Made
3/16in thick Stainless Steel
3.75in long, .75in wide
TSA compliant ✈️
Accessories shown are sold separately
  *TSA Compliant means the tool is within the guidelines set by TSA as posted on their website. Individual TSA agents have the authority to question or reject an item at their own discretion.