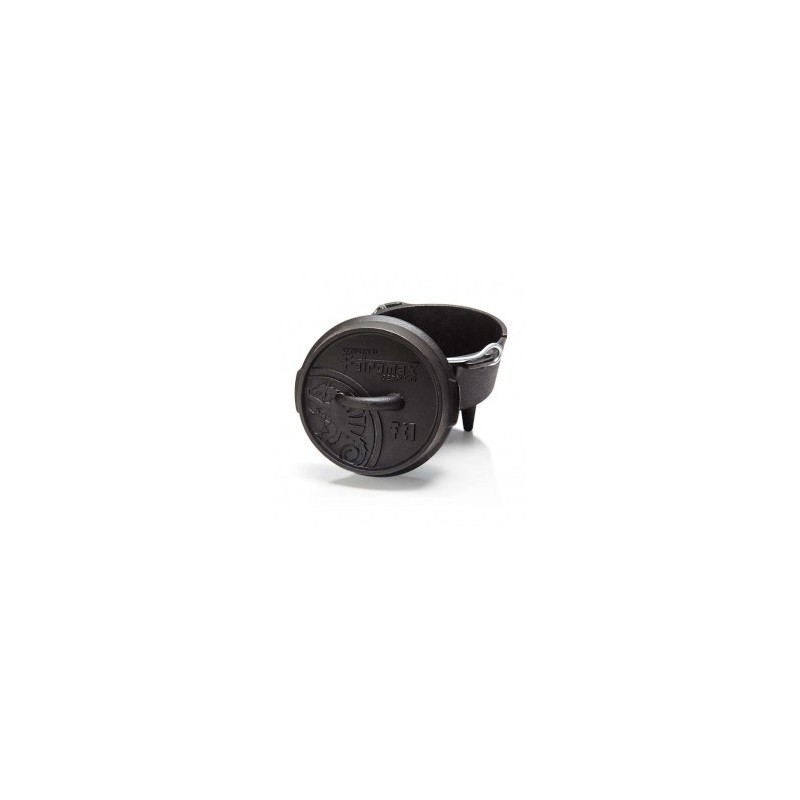  
Petromax Dutch Ovens
Dutch Ovens by Petromax with feet.
Beautifully crafted cast iron Dutch Ovens and is pre-seasoned ready for immediate use. Perfect for cooking over an open fire, on a BBQ or in the Kitchen. The Dutch Oven lid can be used as a skillet or platter. Available in four sizes; FT3, FT6, FT9 and FT12. 
Dutch Ovens allowing you to cook delicious and healthy food in the traditional ways, whether roasting, stewing or baking. 
Food (bread, meat, vegetables) are cooked very gently to preserve nutrients and vitamins; giving your food a unique taste. Each Dutch Oven has a wire carry handle with a notch ensuring safe and comfortable handling and each lid has a small hole to allow steam out and room for you to place a thermometer into if you wish.
Dutch Ovens have a long tradition in several countries dating back to the 18th century.
Whereas Australians call them Camp Oven, French people use a Cocotte, Britons a Casserole Dish. In South Africa, Dutch Ovens are known as Potje, in Baltic countries as Sac. What all cultures mean is the same thing: A Dutch Oven is a pot with three stands and is made of durable cast iron. That is why you can use the pot for roasting and baking in the naked flame. 

Models:


 
ft3
ft6
ft9
ft12
 
 
Persons
1-3
4-8
8-14
14-20
Capacity max.
ca. 2,3 l
ca. 7,6 l
ca. 10,4 l
ca. 14,7 l
Capacity pot
ca. 1,8 l
ca. 5,7 l
ca. 8,5 l
ca. 11,4 l
Capacity lid
ca. 0,5 l
ca. 1,9 l
ca. 1,9 l
ca. 3,3 l
Dimensions max.
24 x
21 x
15,5 cm
36 x 
33 x 
18,5 cm
36 x 
33 x 
21,5 cm
43 x 
38,5 x 
22,5 cm
Dimensions pot
20 x 
20 x 
10,5 cm
31 x 
31 x 
13,5 cm
31 x 
31 x 
16 cm
36,5 x 
36,5 x 
17 cm
Dimensions lid
21 x 
21 x 
5,5 cm
33 x 
33 x 
6,5 cm
33 x 
33 x 
6,5 cm
38,5 x 
38,5 x 
7,5 cm
Weight pot
1,8 kg
4,8 kg
5,7 kg
8,2 kg
Weight lid
2 kg
4,8 kg
4,8 kg
6 kg
Weight max.
3,8 kg
9,6 kg
10,5 kg
14,2 kg