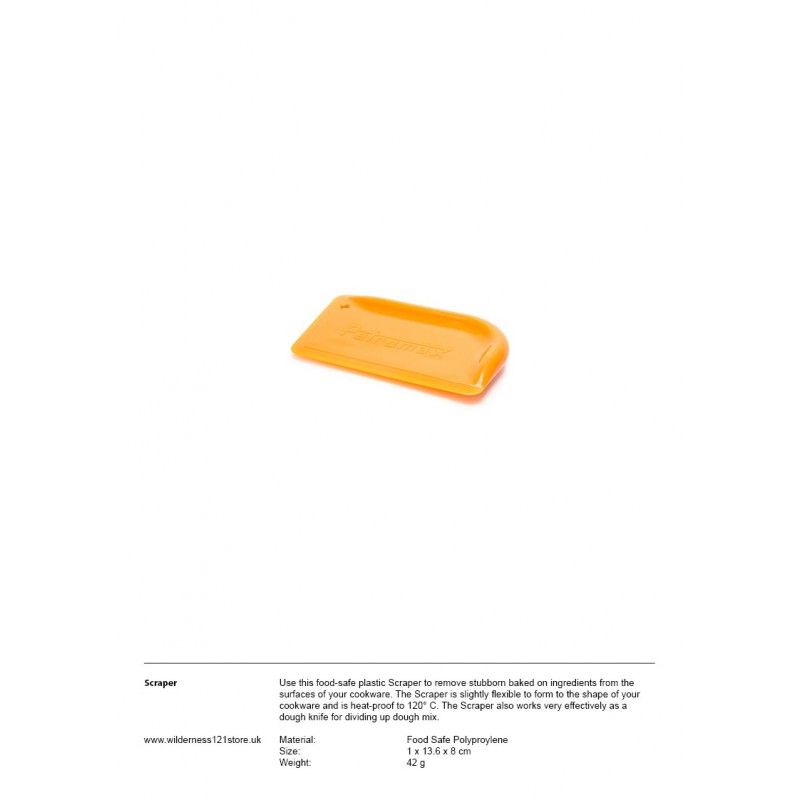  
Scraper for Dutch Ovens and Skillets
Use this food-safe plastic Scraper to remove stubborn baked on ingredients from the surfaces of your cookware.
The Scraper is slightly flexible to form to the shape of your cookware and is heat-proof to 120° C. The Scraper also works very effectively as a dough knife for dividing up dough mix. 
Not only does the scrappers form. fit the Petromax Dutch Ovens perfectly it can be used on frying pans, skillets and griddles. The scraper is made from food-safe plastic and is heat-proof up to 120 °C (248 °F). It performs suitable as a dough scraper or spatula for dividing dough into portions.
How to clean
Let the cookware cool down after use and soak in warm water. Then use the scraper to remove burnt residues. Washing up detergent is not necessary. After cleaning, rinse thoroughly again with clean water. Before putting away the cast- or wrought-iron cookware, always dry it thoroughly and season as usual.