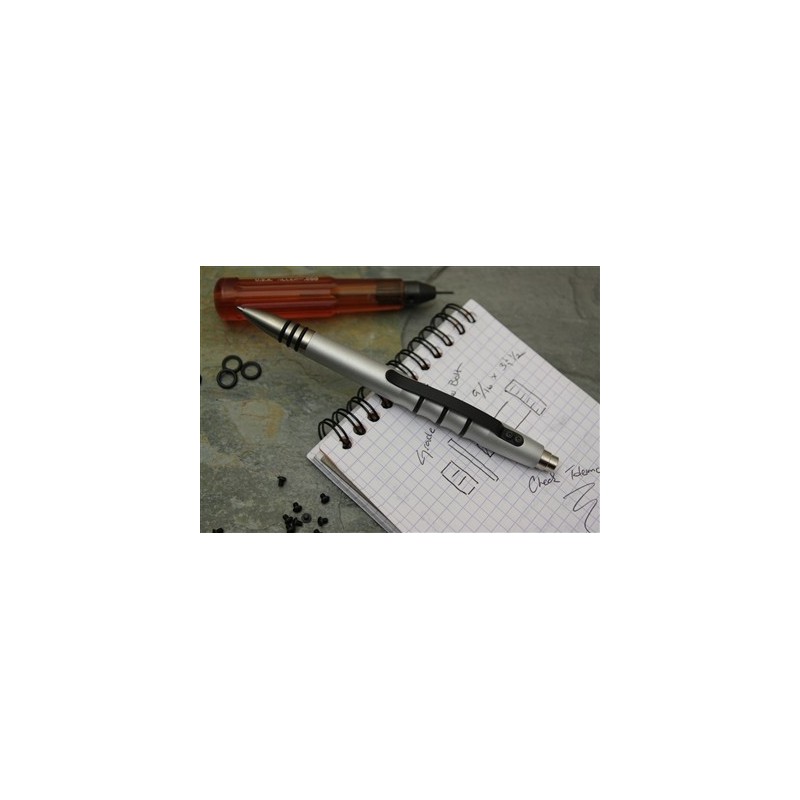  
Tuff Writer Precision Press Pencils
The ultimate clicky mechanical pencil - from Tuff Writer.  The Precision Press Pencil - all of the quality that you love from Tuff Wriiter - but this precision press series is a pencil.
The Tuff-Writer Precision Press Pencil. Tuff-Writer have done it again.
Precision machined 6061-T6 aluminum body, super strong spring steel clip, machined and assembled in the USA in small batches with painstaking attention to detail. The familiar two piece bearing cam that is so smooth, it barely "clicks". The tip of the pencil is machined from 303 series stainless steel and threads into the Schmidt DSM mechanical mechanism (available in 0.7mm lead size). Both the tip and the body have Duron o-rings to provide extra grip both when writing and using it for "other" things.
The guys at Tuff Writer say - "The PPPn series provides a one handed operation tool that is both elegant and ready for hard use when you need to pencil someone in!"  I think that they have hit the nail on the head.