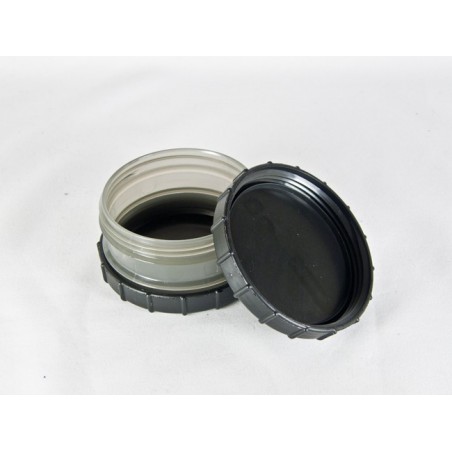  
GearPods Containers
GearPods Containers are tough waterproof containers for storage of items you want to protect. GearPods Containers can be conected together using GearPods Terminators. GearPods Containers are available in four sizes and seven different colours allowing you to colour code your kit. Each Gearpod Container comes with two terminators lids. 



Product customization
Don't forget to save your customization to be able to add to cart
Empty GearPods container to keep your survival and adventure gear organised. Includes GearPods® Terminators.

Available in Small (1.5"), Medium (3"), Large (4.5") and Extra Large (6").
Features
Durable to withstand hard wear in the outdoors
Waterproof
Semi-transparent for easy viewing of contents
Modular to dock with other GearPods units
Same diameter as a sports water bottle
Includes GearPods Terminators (2)
Includes a set of GearPods sticker labels (8) 
Available in a range of colours. 
Connectors can be purchased to join on to other gearpods containers.