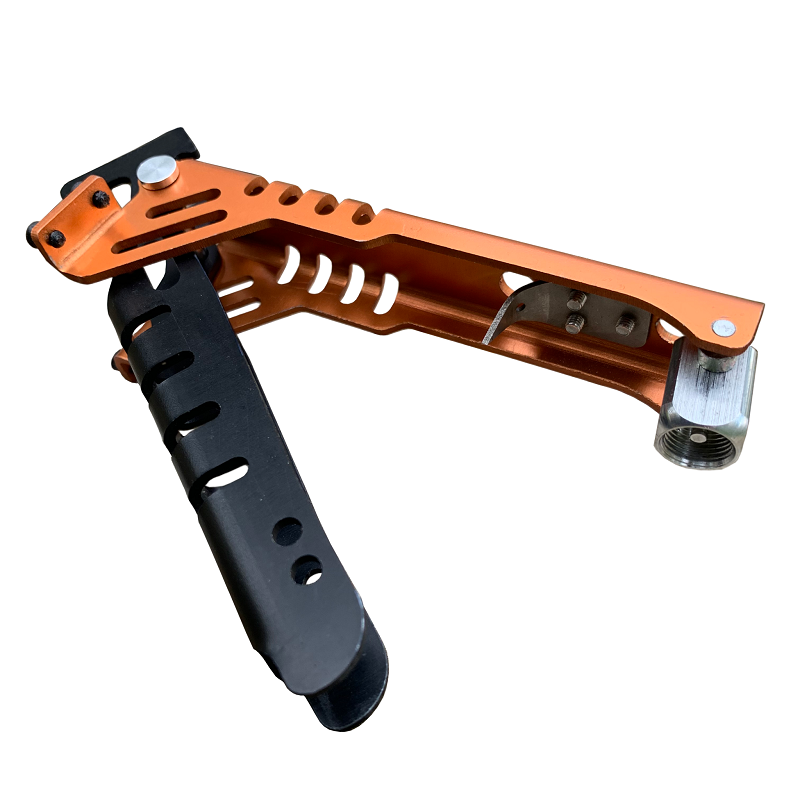  
Outdoor Element - Handled Pot Gripper and Fuel Canister Recycle Tool
Do you have your camp kitchen handled? Outdoor Element's Handled is not just a lightweight, comfortable and secure pot gripper, but also a fuel canister recycle tool.
Lift a hot pot off your fuel cooker, camp stove or campfire with the sturdy, light Outdoor Element Handled pot gripper. This pot grabber features a fuel canister recycling tool that helps release excess gases and safely punctures holes in the canisters. Now it's ready for recycle. Whether through-hiking or overlanding, get your Handled now and protect your hands and the environment.
Hard anodized aluminum construction is lightweight, sturdy and comfortable
Heat-resistant silicone tabs provide a comfortable, secure grip for your hands and cookware, and won't scratch the surface of the pot
Stainless-steel EN417 fuel canister recycle tool with puncture point safely releases remnant gases from the canister to properly prepare for recycling and disposal
Puncture point has a rubber cover to protect your hands while handling the gripper
Can safely lift and support up to 10 lbs.
Works with most standard cookware
Dimensions: 5.2 x 1.8 x 1.56 inches
Weight: 2.2 oz (2.8 oz with packaging)