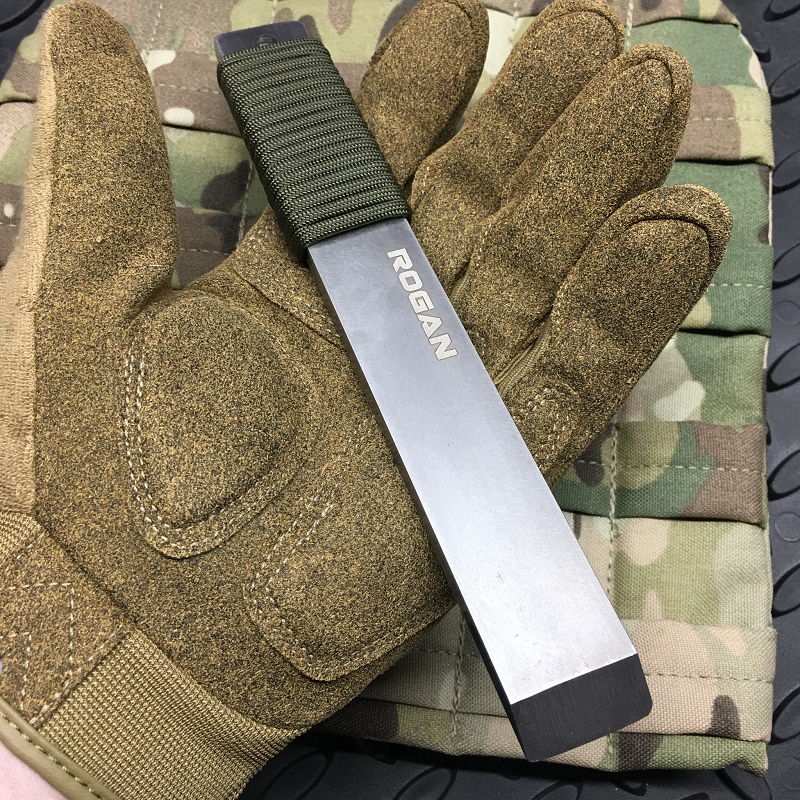  
Rogan Tradesman Survival EDC Tool
The Rogan Tradesman Survival EDC Tool is a true workhorse. It is a "Beater-Bar" that can handle it all. The Tradesman is the perfect multipurpose tool for the outdoorsman, hiker, camper, metal detectors, preppers and of course... tradesmen!  Hand made in the USA.  Available in a range of colours
100% Handmade in the USA ??
1/4in thick, 1in wide and ~8in long.
Each unit is crafted by hand.
Is not knife sharp due to its main purpose of digging and prying.
*Because each unit is handmade and meant for hard use, tiny blemishes/scratches are normal.
*Not designed for repeated steel hammer strikes.