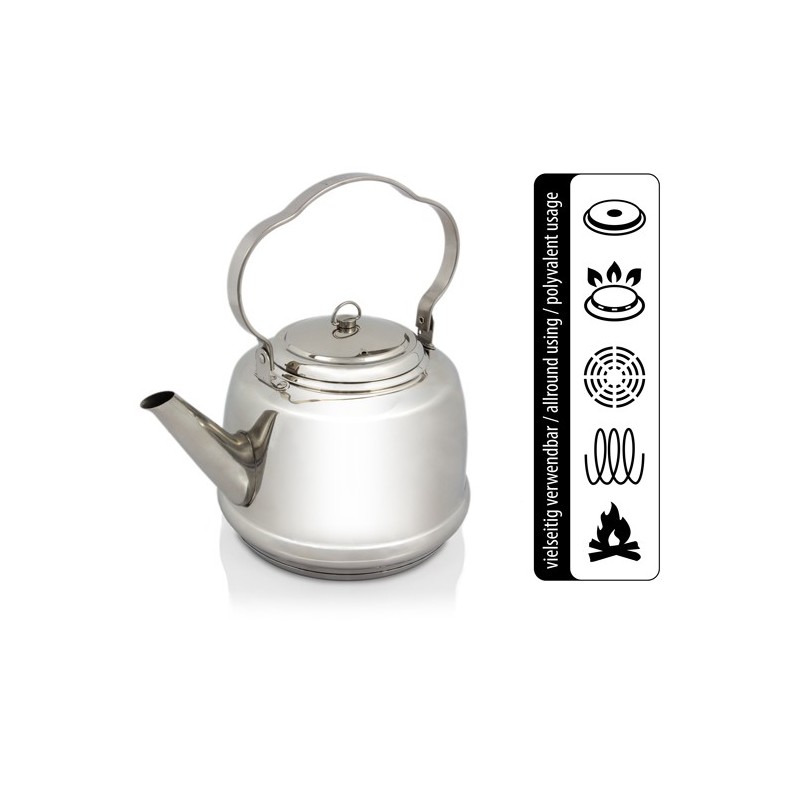  
Tea Kettle by Petromax, TK1 & TK2
A high-quality stainless steel tea kettle. All metal construction. A long spout, folding handle and well fitting lid.  
Use over a camp fire, an open fire or electric, gas or induction hob. Enjoy a brew anywhere, whatever your profession or preferred beverage. 
The Tea Kettle is the perfect camping kettle. 


Whether used at home, or at you campsite these kettles will last a life time. 
| | |
| --- | --- |
| Model: TK1 | Model: TK2  |
| Capasity: 1.5 l  | Capasity: 3.0 l  |
| Height: 15 cm | Height: 18 cm |
| Bottom Diameter: 13.5 cm  | Bottom Diameter: 17 cm  |
| Weight: 630 g | Weight: 920 g |
| Material: Stainless Steel  | Material: Stainless Steel   |