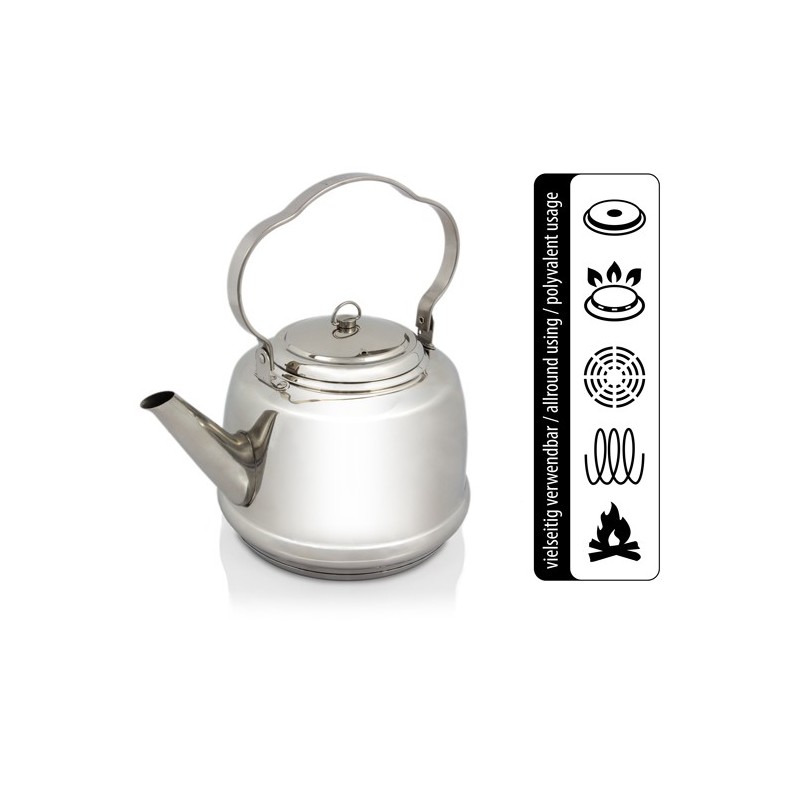  
Tea Kettle by Petromax, TK1 & TK2
The stainless steel tea camping kettle/teapot available in 1.5 litre and 3 litre sizes. 
Strong folding handle. Lid has stainless steel knob. No plastic parts to melt. Can be used on electric, gas or induction cookers, BBQ's or on or in an open fire. 
The Tea Kettle is the perfect camping kettle. 


Whether used at home, or at you campsite these kettles will last a life time. 
| | |
| --- | --- |
| Model: TK1 | Model: TK2  |
| Capasity: 1.5 l  | Capasity: 3.0 l  |
| Height: 15 cm | Height: 18 cm |
| Bottom Diameter: 13.5 cm  | Bottom Diameter: 17 cm  |
| Weight: 630 g | Weight: 920 g |
| Material: Stainless Steel  | Material: Stainless Steel   |