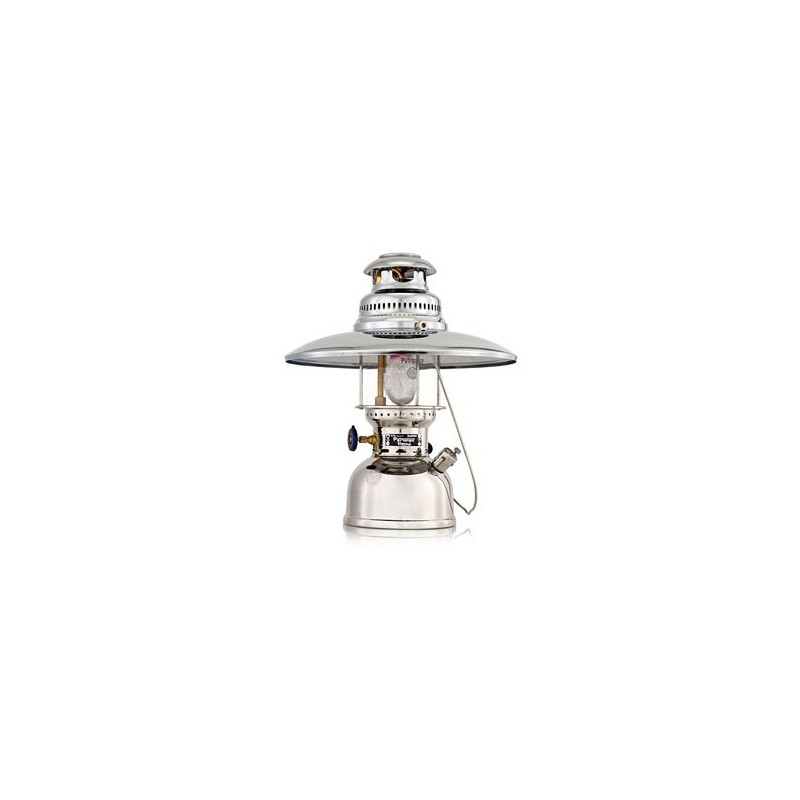  
Petromax HK 500 Top Reflector - Lampshade
The Top Reflector for the Petromax HK 500 Pressure Lantern. Great for directing the light down to light your work area, especially when eating outside, where the Petromax HK500 can be placed on the table.. 
 The top reflector gives the Petromax its unique appearance. It is used to direct the light downwards to prevent dazzling.
Models:HK500 Ø 35 cm
Nickel- and chrome-plated
Matt
Guilded (Brass)
Easy to fit and remove, just lift the reflector from the lamp, once cooled.