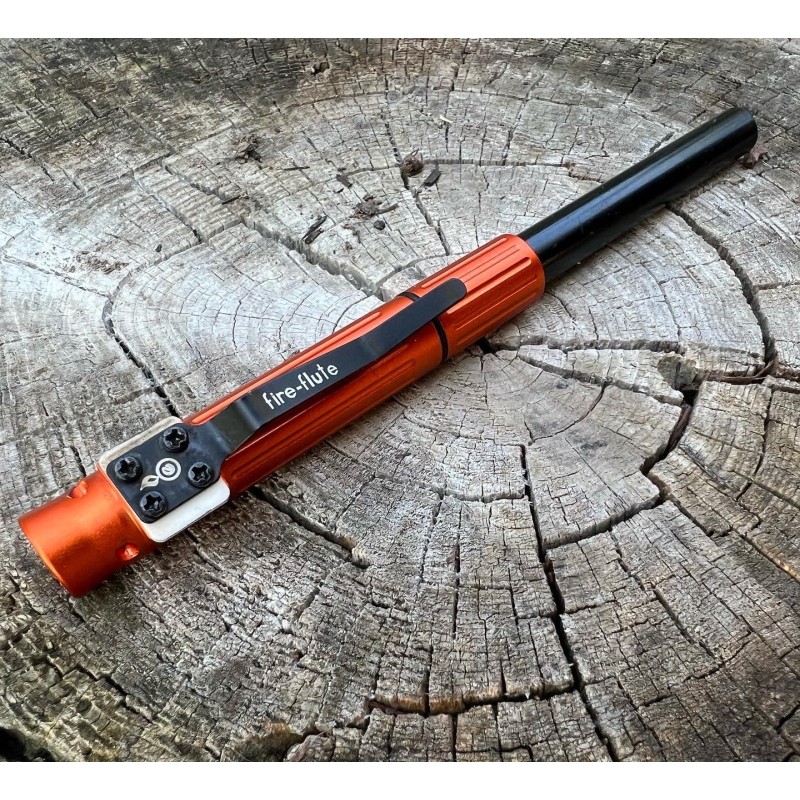  
Outdoor Element - Fire Flute
Outdoor Element - Fire Flute
The custom aluminum body has a loud 120 dB whistle on one end, a water-tight tinder storage compartment in the middle, and a replaceable ferrocerium rod at the other end. In between the clip and the body is a hardened striker plate to throw large sparks to get your campfire or stove going. 
About the size of a standard Sharpie marker, the Fire Flute can fit in your pocket, on your pack, or just about anywhere.
Lightweight: only 1.7 ounces (48 grams)
Loud: 120 dB emergency whistle
Durable: sturdy aluminium body with replaceable extra large 3/8" (9.5cm) premium ferro rod and integrated hardened striker plate to spark fire
Secure: water-tight storage holds a fire tab
Convenient: keep it handy with the attached pocket clip or add a micro-lanyard with the integrated lanyard hole
3 long-lasting, slow-burning fire tabs included with the fire flute packaging.