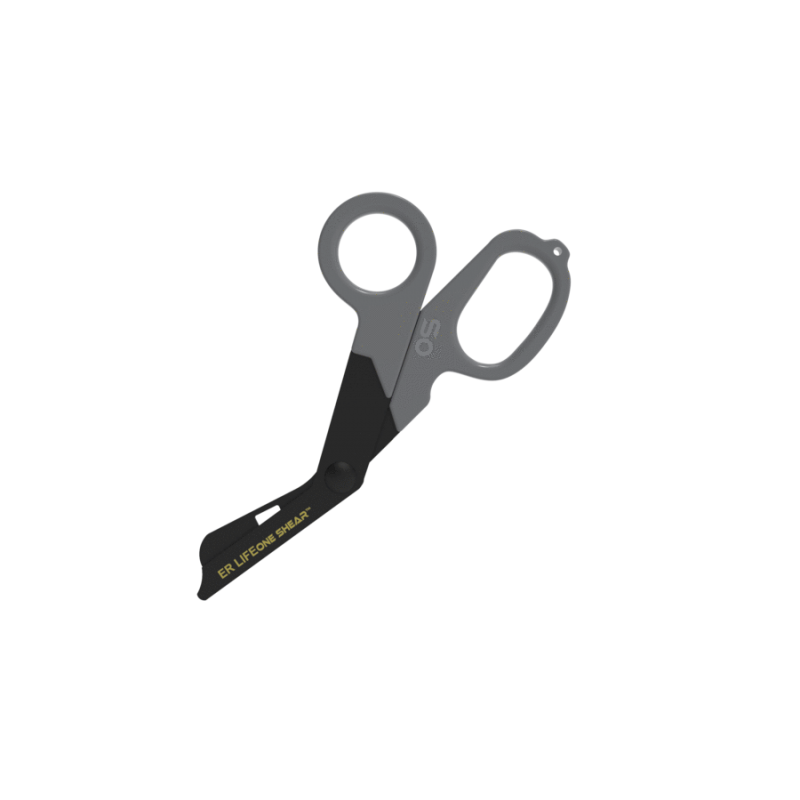  
One Shear - Pro Edition - Extreme Trauma Shears
One Shear's most extreme shear just got better with their new Pro Shear version. Designed with 25% more steel than their previous model,  high-quality Extreme Heavy Duty Steel™, and extra diamond coatings for extra protection (DLC) blades.  This is the game-changing shear you can't go without.  
With industry-standard Extreme Heavy Duty Steel™ guaranteed scratch and corrosion resistance, and Matte Black G9 Nylon gas-filled handles, anyone needing a sharp cut through the toughest materials will appreciate the functionality in design. If that's not enough, we promise the safest user experience you could get from a pair of shears. A blunt tip means no harm to patients while working around tough-to-cut areas, and bacteria-harboring-free elements reduce the risk of spreading germs or infection.
Whether you're a medical professional, survivalist, military utility, or handyman, you can rest assured the ONE SHEAR will be your most reliable tool yet.
When we say this is the ONE SHEAR™ you will ever need, we mean it.