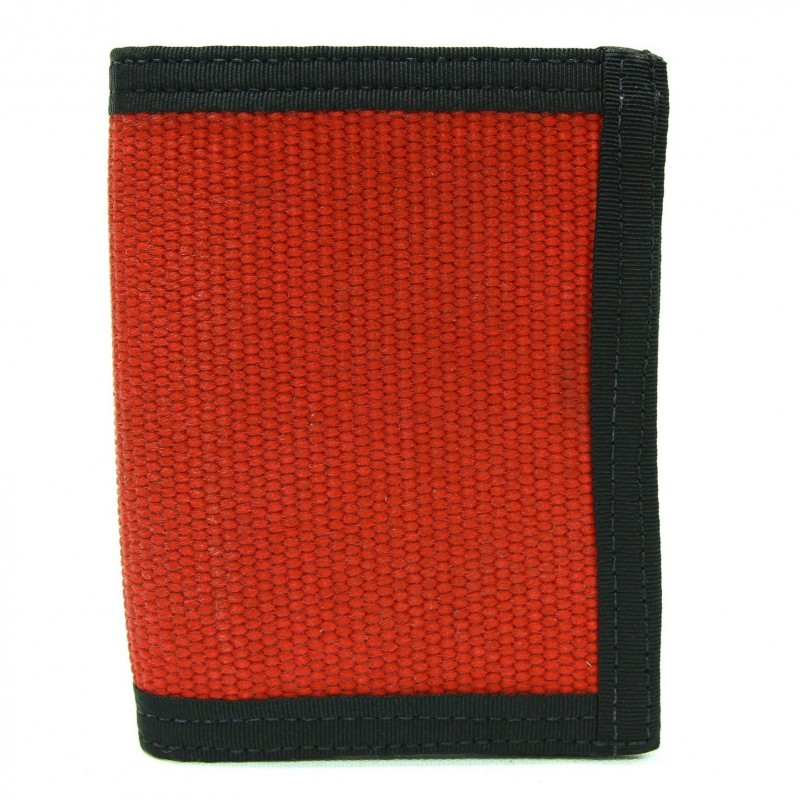  
Recycled Firefighter - The Fire Hose Captain - Bifold Wallet
From the Recycled Firefighter, the Captain is a bifold wallet that is sewn just a tad wider so it'll lay flatter in your back pocket. This allows the wallet to be a TON more comfortable while you're sitting down. Double stitched military grade webbing. 1000D Cordura interior. Super thick clear ID window for drivers license. Holds 15 cards and 20 bills.
Obviously these are all proudly MADE IN THE USA!
'The Captain' from the Recycled Firefighter, has USA made 1000D Cordura for the interior card slots and is DOUBLE SEWN the 1" binding on each section of this wallet. The ID window is made from 40 Gauge vinyl and the Captain's design is built a tad wider then normal so it spreads out the thickness when loaded so it'll feel more comfortable in your back pocket. Yes this is a BACK POCKET wallet, and has the traditional cash pocket so you can bifold your bills.
Fits 12-15 cards
4" (10.1cm) wide by 5" (12.7cm) tall when folded
Holds up to 20 bills, we suggest folding in half and using both sides
Double Stitched with size 90 Nylon Thread
Edged with 1" Military Spec Binding
1000D Cordura Nylon Interior
100% Made in the U.S.A. in small batches
40 Gauge Clear Vinyl ID Window.