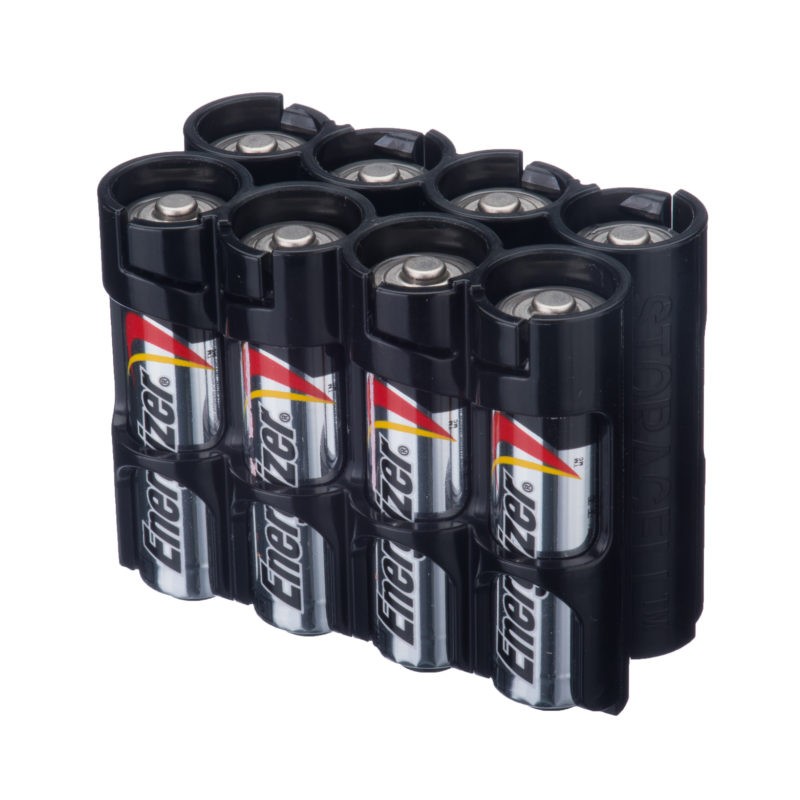  
Powerpax Storacell 8AA Battery Caddy
Powerpax's Storacell 8AA Battery Caddy is the perfect solution for storing spare batteries at home or on your travels (complies with flight regulations for travelling with Lithium batteries). 
The Powerpax Storacell SlimLine 8AA Battery Caddy will help to organise your batteries and they are tough, protecting them from damage and shorts and are available in 3 colours: Black, Yellow, and Orange
Powerpax Storacell AA8 Battery Caddy
Holds 8 AA batteries
Ideal for photography, or if you are needing to carry a lot of AA batteries.  No longer will you search for the last spare battery in the bottom of your bag.
Storacell comply with the Safe Travel Regulations issued by the U.S. Department of Transportation and meet the requirments of the CAA for carrying spare lithium batteries on Flights. See the download section below to read how the rules may effect you. 
Available in a range of colours: 
Why  Storacell Battery Caddies?
:
Store your batteries in a compact, easy to find caddy.
Originally designed by a pilet, for pilots, but also great for photography, camping, boating, travel or at home.
Ideal for photographers, or anyone one who is on the move and needs to carry spare batteries.
Ideal for recycled batteries to transport them safely between charges.
Dispenses batteries with one hand for safety and convenience.
Terminal protection at both ends regardless of how the battery is inserted.