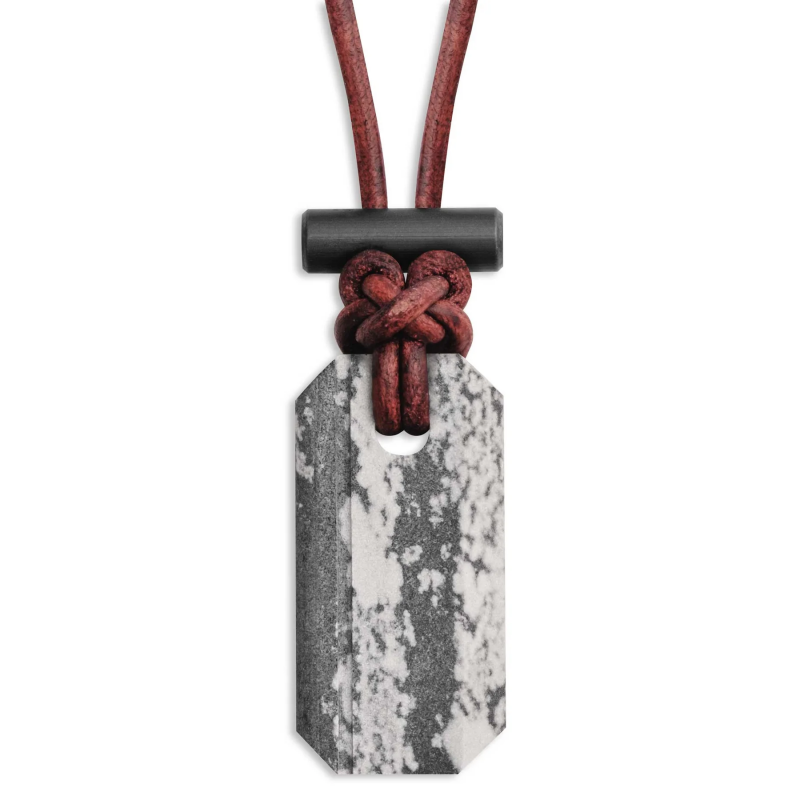  
WAZOO VIKING SPARK ™ - Multi-Functional Pendant
A MULTI-FUNCTIONAL PENDANT FOR THE MODERN-DAY OUTDOORSMAN
Combining centuries-old tools for both sharpening and fire-starting, the Wazoo Viking Spark™ is unlike any other everyday necklace. The hand-cut, genuine Arkansas Novaculite whetstone gives you the ability to sharpen tools, large and small. All the while, the ceramic scraper nests inconspicuously on the back side of the pendant. Deploy the ceramic scraper for a quick transition into throwing a huge shower of super-heated sparks. The Viking Spark™ will have you looking and staying sharp.
The Wazoo Viking Spark is available with the black striker.
FERRO ROD
Diameter 0.3" (8mm) x Length 1" (25mm)
Chamfered Edges for Comfort
Ferrocerium Material Can Be Scraped Slowly to Produce Flammable Shavings or Scraped Quickly to Throw Sparks
Shavings Burn at 5,500F (3,000C)
CERAMIC PENDANT
White or Black Zirconia Ceramic
Will Not Dull or Corrode
LEATHER
1/8" Round Cord
Necklace Length 17"
Custom Antiqued Mahogany Color
Free of Lead, PCP, Mercury, Formaldehyde, Other Carcinogenic/Hazardous Chemicals
CLASP
Custom Quick-Release Latch with Threaded Ends
Removable: Remove and cut leather for a truly perfect fit