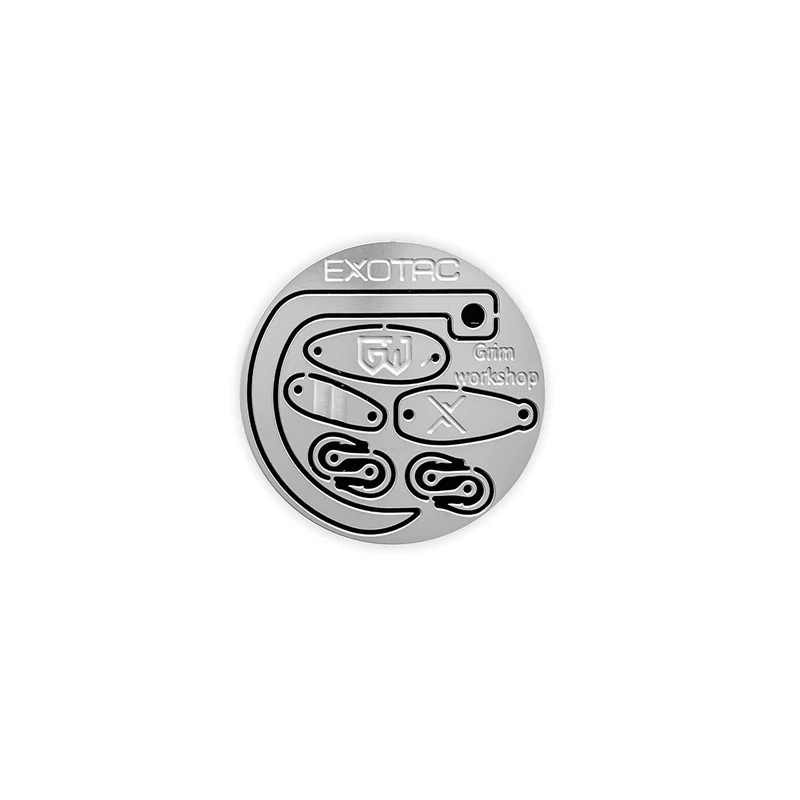  
EXOTAC reelKIT™ - roundabout tackle for your xREEL
The Exotac reelKIT™, made in collaboration with Grim Workshop, gives you a stackable option to add an assortment of tools to your xREEL™ without taking up a lot of room. Choose between three different options to fit your needs or get all three to turn your xREEL™ in to a compact food procurement kit. 
Fishing Kit- Contains Hooks, Lures, Weights, and a Stringer.
Gaff Fishing Kit- Contains Hooks, Lures, and a Gaff Hook.
Hunting Kit- Contains Spear Tips, Spring Snare Triggers, and a Sewing Needle. 
Each insert is Made in the USA and utilizes Grim's Tool Retention System. 
Kit only - does not include XREEL
Stainless Steel Construction - 1mm highly corrosion resistant surgical grade stainless steel. Tough and functional with slight spring to it
Tool Retention System -  Grim Workshop's Tool Retention System is a semi permanent adhesion that allows you to take out any part of the tool, use it, and put it back when you're finished. Non Magnetic non sticky.
Fishing Kit - The reelKIT fishing kit comes with 6 hooks, 2 lures, 1 stringer, and 5 assorted weights that can double as spinners for the fishing lures.
Gaff Fishing Kit - The gaff fishing kit comes with 4 hooks, 3 assorted sized lures, and a gaff hook the can be attached to a branch and used to get fish out of the water.
Hunting Kit - The reelKIT hunting kit comes with 2 small game/fishing spear points, 2 sets of spring snare trap triggers, and a sewing needle for gear repair.