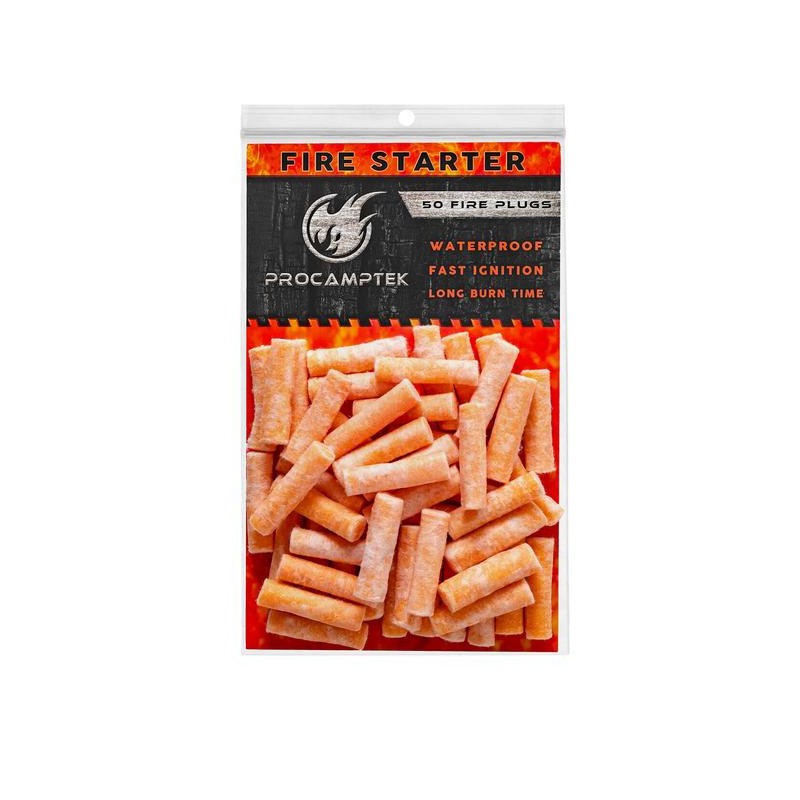  
Procamptek - Fire Plugs
The new Fire Plugs have been in development for over a year now while they perfected the design. They have now released the final result which we think is brilliant, densely packed cotton infused with wax with a proprietary blend of flammable materials.
These are a must for any outdoor survival/firelighting kit, the Fire Plugs are completely waterproof and will ignite in any weather conditions, giving you a quick and easy way to get a fire going.
Simple to use simply pull apart and fluff up, the Fire Plugs can be easily cut and due to the fibrous texture they will catch the weakest of sparks.