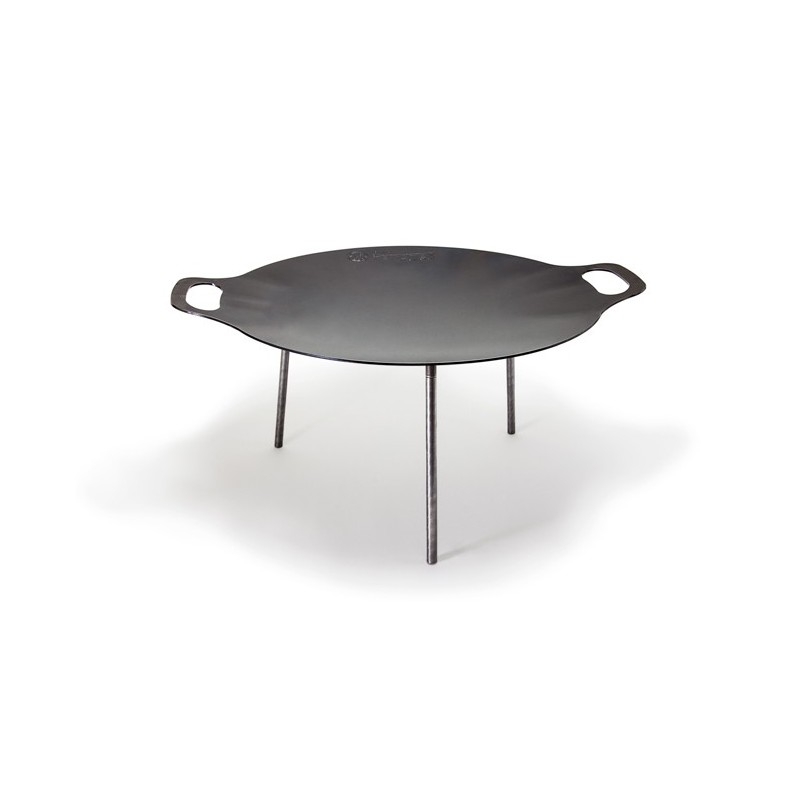  
Griddle and Fire Bowl from Petromax
Place the steel griddle directly over a fire to cook on. The three removable legs lift the griddle by 23 cm's allowing plenty of room for the fire.
Light a fire directly on the griddle so no to leave unsightly burn marks. Available in three sizes
The Petromax stainless steel Griddle and Fire Bowl is a versatile piece of camp wear for camp cooking around an open fire. Place the griddle over an open fire to cook on, the centre of the Griddle will get hotter than the outer edge allowing you to have more control whilst cooking. The griddle is perfect for cooking meats, vegetables, stir fries and bakery products on.  You can use the Petromax Griddle as a Fire Bowl by lighting a fire directly on the Griddle, lifting the fire off the ground eliminating the chance of leaving unsightly burnt areas.
The Petromax Griddle and Fire Bowl comes in 3 sizes, to suit the size of your meal.
Product Reference

FS38

FS48

FS56

Diameter

38 cm / 15 in

48 cm / 18.9 in

56 cm / 22 in

Height with legs

23 cm / 9.1 in

23 cm / 9.1 in

23 cm / 9.1 in

Material

Mild Steel

Mild Steel

Mild Steel

 
For the best results. the Petromax Gridfdle and Fire Bowl requires pre-seasoning.