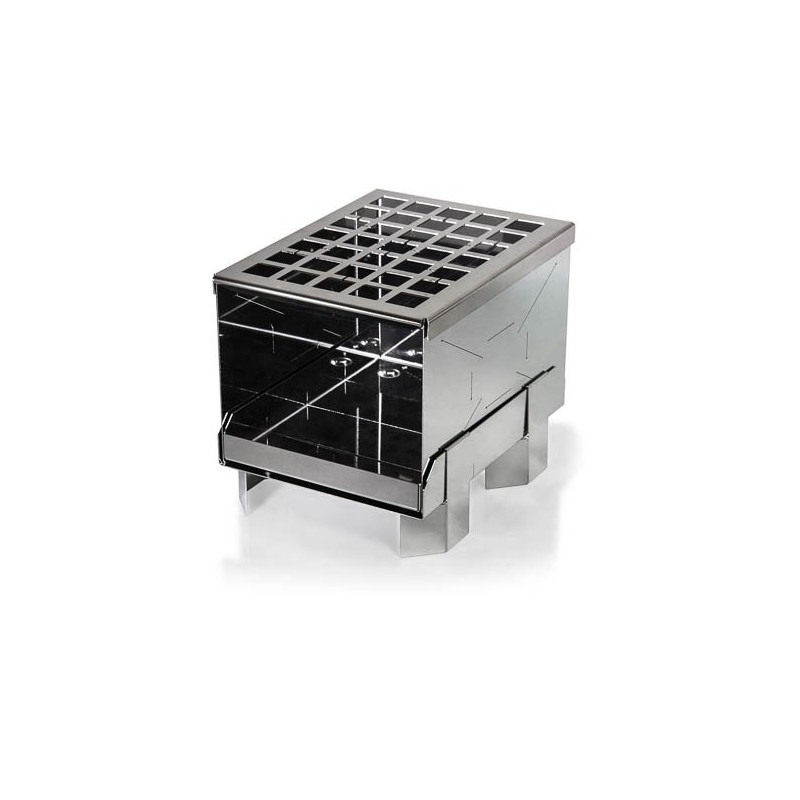  
Petromax Firebox FB1 & FB2
Petromax Firebox, originally the Liard Firebox.
A robust stainless steel wood burning stove fireplace.  It allows you to enjoy a fire whether at home or on your adventures. Use the firebox as a stove or BBQ to cook on or as a Firebox to sit and relax around, enjoying a fire with a group of friends. Available in two sizes.
The Firebox is very tough, strong and is beautifully made and will offer you years of reliable use. 
The precise cuts in the material allows air flow to the fire, they also ensure that the parts of the Firebox do not become distorted even under very high temperatures, the Fire Box will warp when hot but goes back to its original shape when it cools down. The Firebox can be disassembled after each use and packed in the practical pouch made of water-repellent rip-stop fabric. Accessories also available include; Oven Brackets and Legs for the Firebox. They can both be stored inside the packed Firebox to save space. 
Models

fb1

fb2

Assembled Firebox

 

15 x 20 x 14 cm

(5.9 x 7.9 x 5.5 in)

20 x 30 x 18 cm

(7.9 x 11.8 x 7.1 in)

Packed Firebox

 

15 x 20 x 4 cm

(5.9 x 7.9 x 1.6 in)

20 x 30 x 5 cm

(7.9 x 11.8 x 2.0 in)

Weight (with pouch)

1.4 kg

2.9 kg
Specific References
ean13

4250435701300