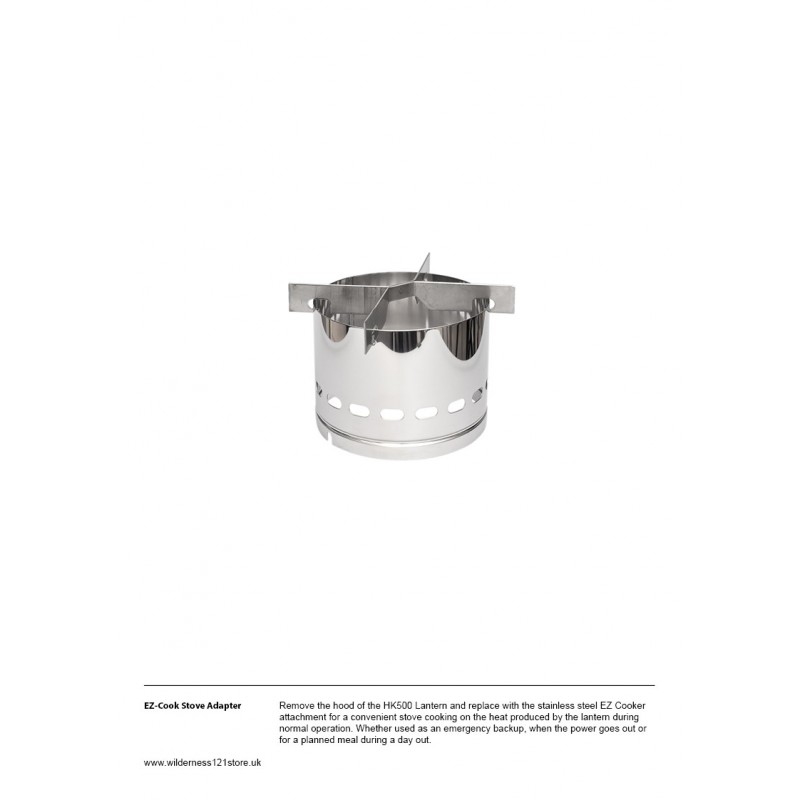  
Petromax ez-cook Stove Adapter
Turn your Petromax HK500 Lantern into a stove with this stainless steel ez-cookStove Adapter.
To use the ez-cook, remove the HK500 hood and replace it with the stove adapter. Now you have a convenient stove. 
Please note, yon do not need the addition of the Petromax Radiator to operate the ez-cook Stove Adaptor as illustrated in the photo.