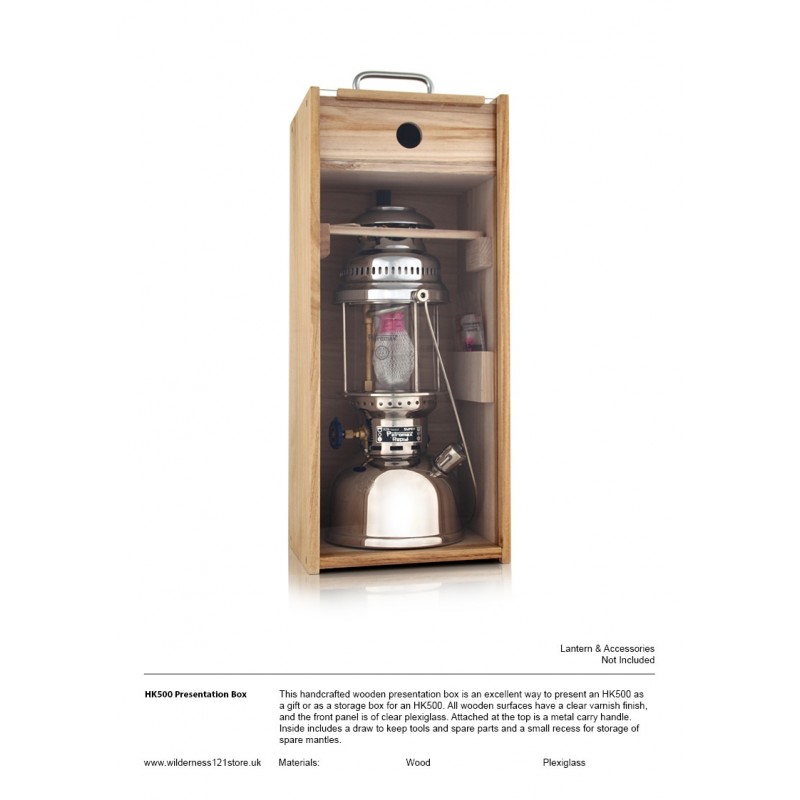  
Wooden display box for Petromax HK500 Lantern
This handcrafted wooden presentation box is an excellent way to present an HK500 as a gift or as a storage box for an HK500.
All wooden surfaces have a clear varnish finish, and the front panel is of clear plexiglass. Attached at the top is a metal carry handle. Inside includes a draw to keep tools and spare parts and a small recess for storage of spare mantles.
An elegant way to transport, store and present your Petromax HK500 Lantern.  The handcrafted wooden box, with a plexiglass front and coated with a clear varnish to protect the food from dust. Includes a solid handle for safe transportation. 
Also includes a handy drawer to keep tools and spares.
Ideal as a gift or for extra protection when you arent mobile with the Petromax Transport Bag for the HK500.