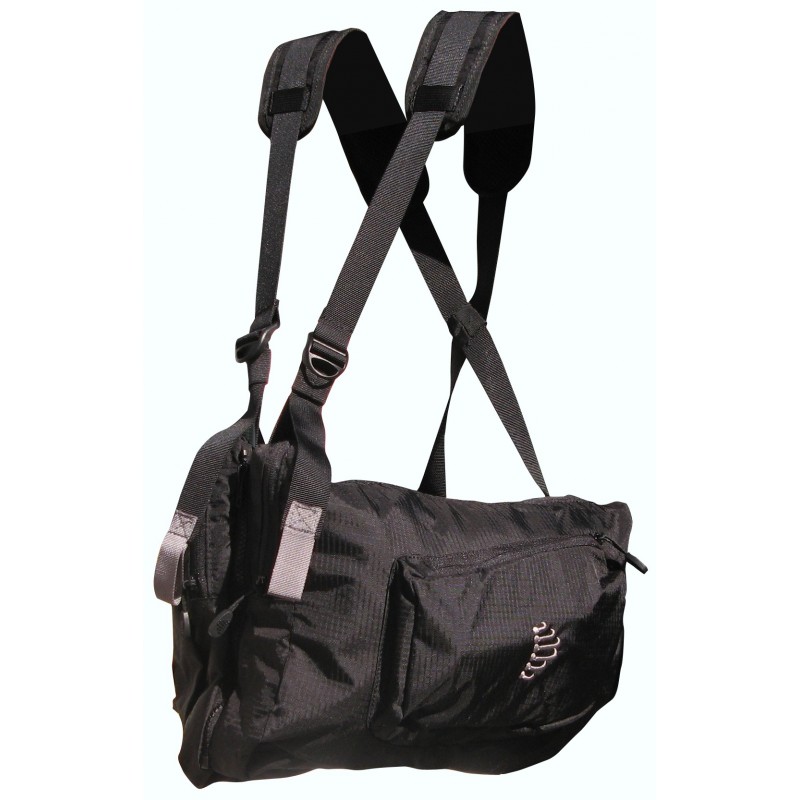  
Ribz Front Packs 2013 Model
A front pack is a pack or bag that allows for access of equipment from the persons chest. Front packs allows for easy access of gear without the removal of any equipment. In many outdoor activities it can be critical to have the ability to reach essential gear fast without the removal of a backpack. Ease of access to important items is the foremost purpose of the front pack.
The main details of these Ribz Front Packs are the same as our other listing for the 2014 model - so, please feel free to check out the details on there.
The sizing is slightly different, as they didn't make the move to S / M / L / XL until 2014 and the size options remain as the old Small and Regular.
Below is a link to a review of this model, showing the minor, but significant changes to the product from the 2012 model, which then carried through to the current 2014 version.  This was the model that turned Ribz from a good idea with a fwe glitches, to a truly functional bit of kit and has been a standard part of my outdoor kit ever since.