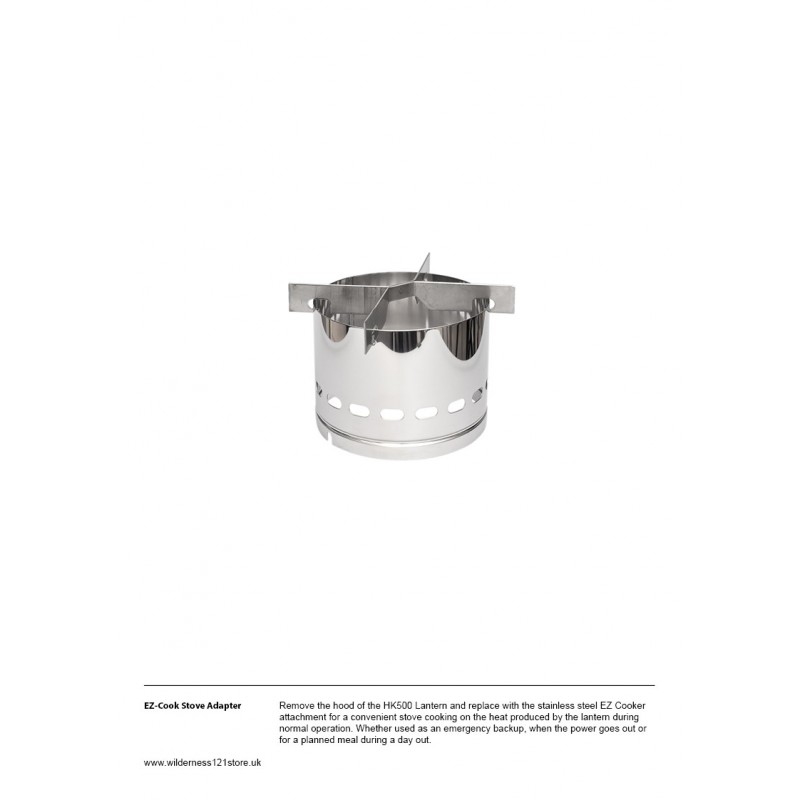  
Petromax ez-cook Stove Adapter
Remove the hood of the HK500 Lantern and replace with the stainless steel EZ Cooker attachment for a convenient stove, cooking on the heat produced by the lantern during normal operation.
Whether used as an emergency backup, when the power goes out or for a planned meal during a day out. 
To use the ez-cook, remove the HK500 hood and replace it with the stove adapter. Now you have a convenient stove. 
Please note, yon do not need the addition of the Petromax Radiator to operate the ez-cook Stove Adaptor as illustrated in the photo.