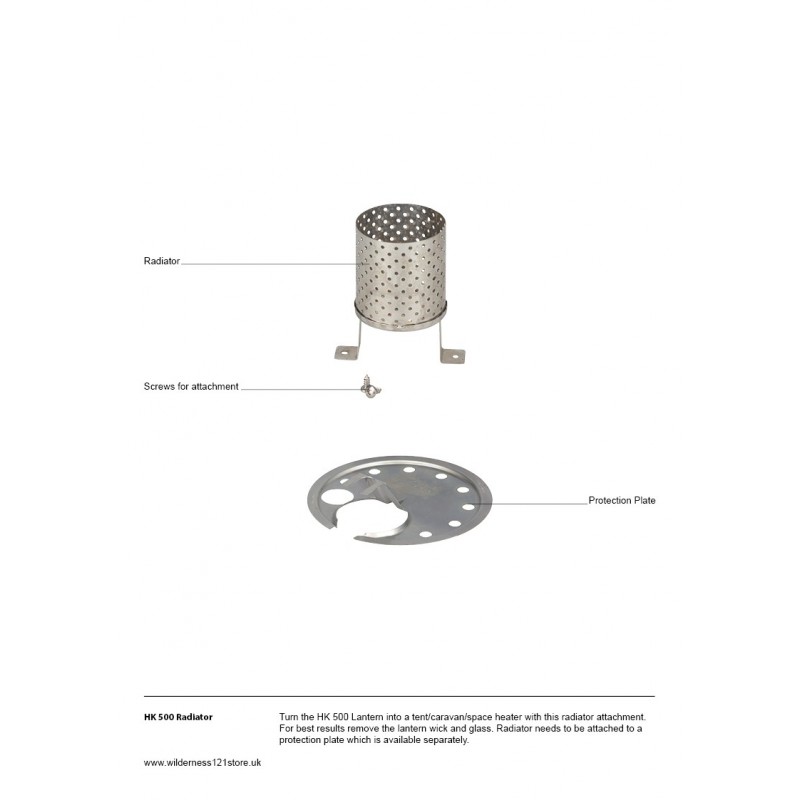  
Petromax Radiator
Turn the HK 500 Lantern into a tent/caravan/space heater with this radiator attachment.
For best results remove the lantern wick and glass. Radiator needs to be attached to a protection plate which is available separately.
Attach the radiator to the protection plate with the screws provided. The lantern can still be used with the mantle and glass still in place. However, for best results use without the mantle and glass. A great way to warm up a fishing blind, a tent or a caravan but please remember to allow for ventilation.  
To be used with the addition of the 126-neu500 protection plate.