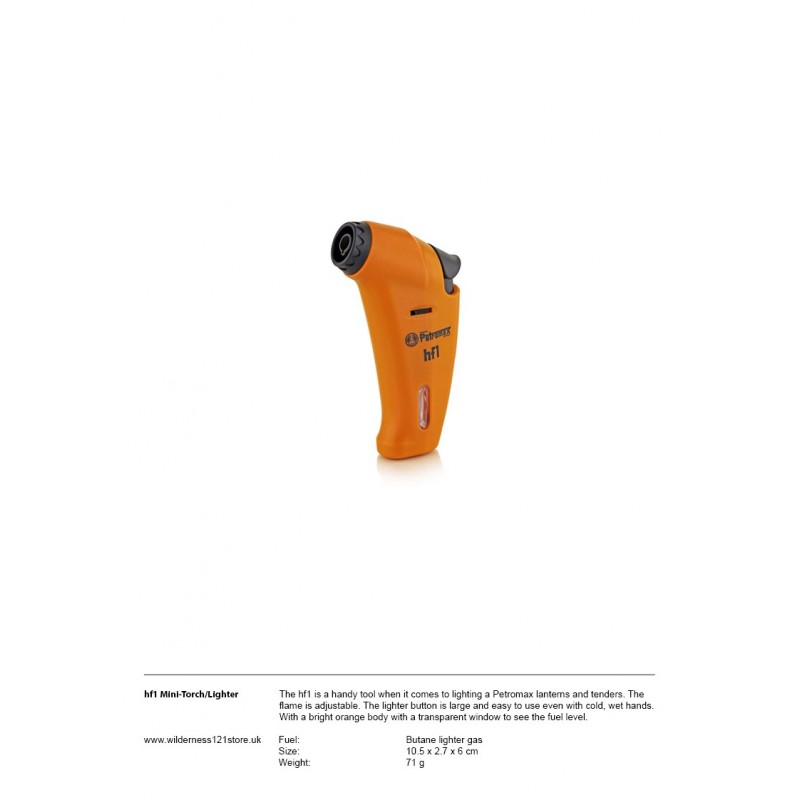  
Petromax hf1 MiniTorch - Lighter
The hf1 is a handy tool when it comes to lighting a Petromax lanterns and tenders.
The flame is adjustable. The lighter button is large and easy to use even with cold, wet hands. With a bright orange body with a transparent window to see the fuel level.
The Petromax Mini Torch hf1 is a handy tool when it comes to starting a Petromax lamp or kerosene lanterns of other manufacturers. It is particularly useful when you want to light a Petromax lamp with its integrated preheat cup because the flame of the burner can be smoothly adjusted. The appliance is TÜV certified and has passed GS approval.  The hf1 lighter comes de-gassed for shipping purposes.  The hf1 runs on lighter gas (butane).