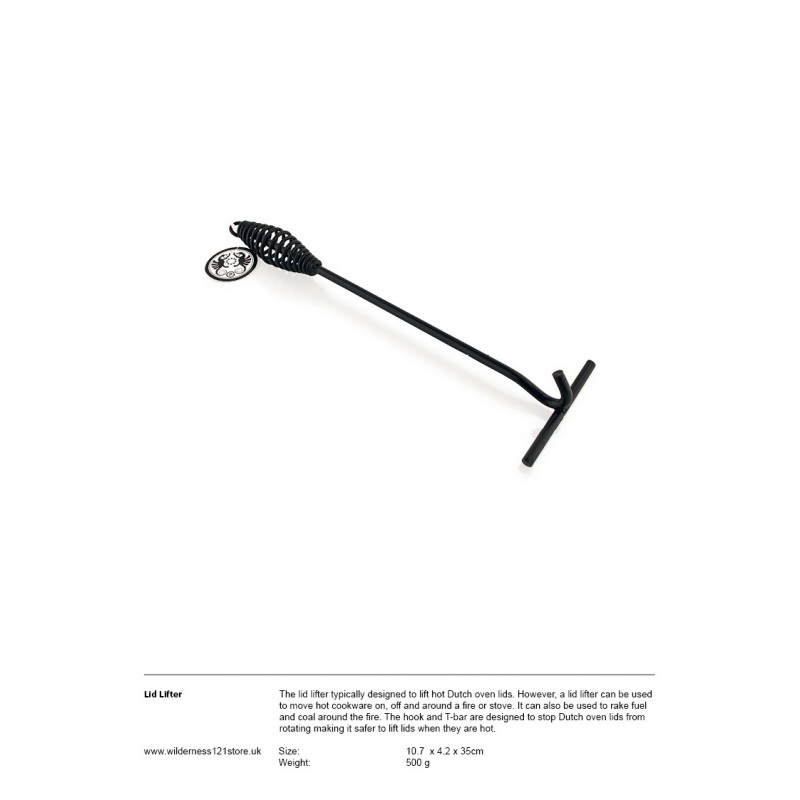  
Petromax Dutch Oven Lid Lifter ftdh
The petromax lid lifter typically designed to lift hot Dutch oven lids. However, a lid lifter can be used to move hot cookware on, off and around a fire or stove.
It can also be used to rake fuel and coal around the fire. The hook and T-bar are designed to stop Dutch oven lids from rotating making it safer to lift lids when they are hot.
The Petromax dutch oven lid lifter is an excellent accessory, to lift the hot lid for the Petromax dutch oven as well as other Dutch Oven lids.  Through its unique design, the cover lifter fits on your hand. Slipping during the lifting process is thus prevented. In its elegant shape it combines elegant design with sturdy material Petromax.