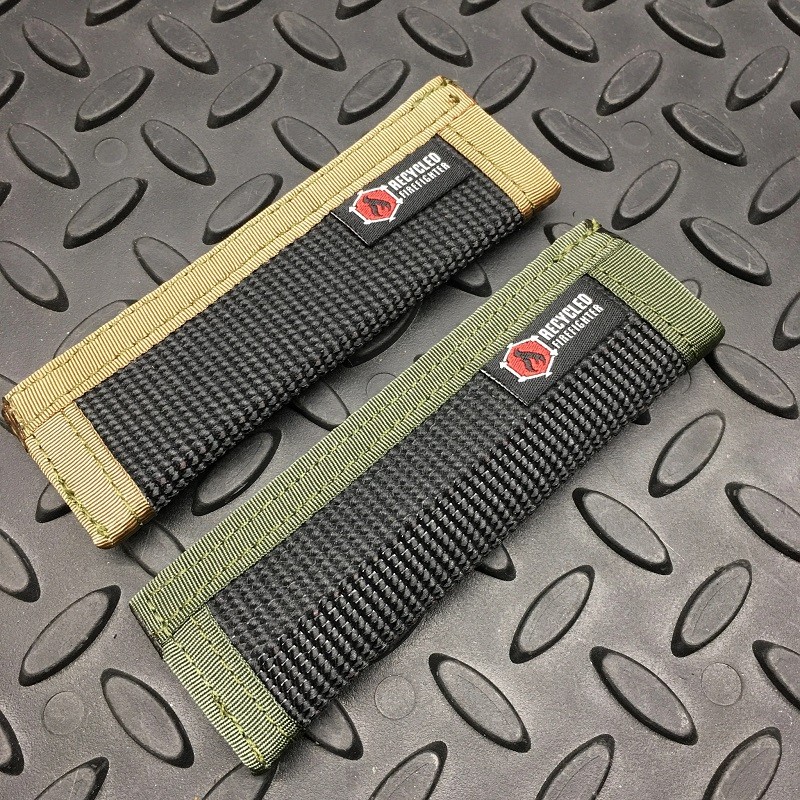  
Rogan / Recycled Firefighter Slip for Foreman and EOD
Rogan teamed up with Recycled Firefighter to offer the best quality tool slip possible. This American made tool slip allows you to comfortably carry your ROGAN tool in a pocket, backpack or vehicle where it's most convenient. These slips come in your choice of trim color and are made of rugged fire hose! Keep your ROGAN tool from bumping into other gear in your pack or pocket with these high quality, made in the USA slips!
•100% American made.
•Tools/accessories shown are not included.
•Sold individually.
•Fits the EOD and Foreman models only.
•Made from rugged repurposed fire hose
*Since these are made to fit both the EOD and Foreman tools, there will be a short amount of extra material when fitted to the slightly stouter Foreman.