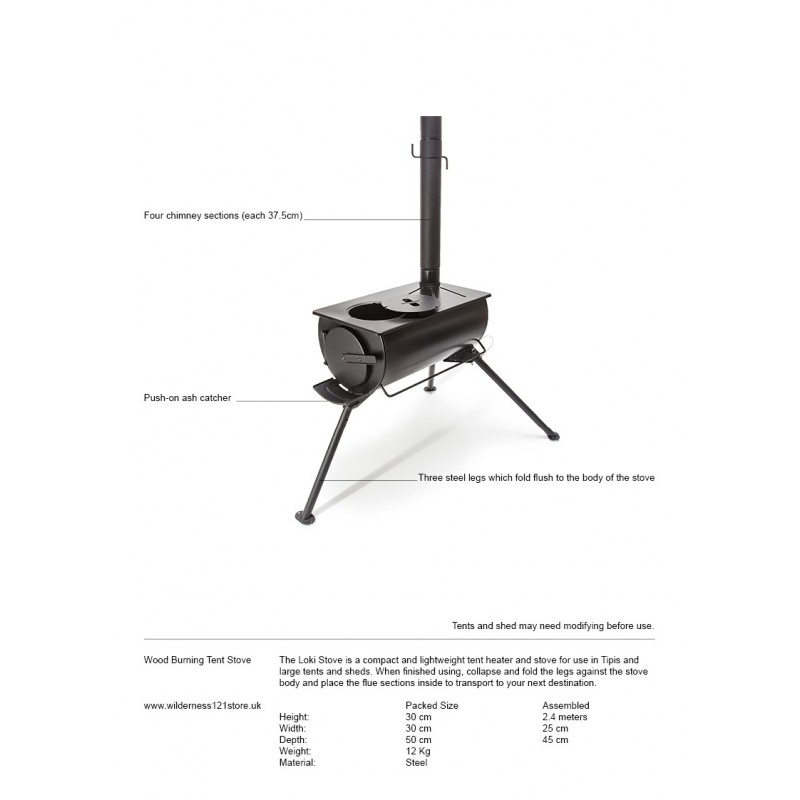  
Loki Wood Burning Tent Stove
The Loki Stove is a compact and lightweight tent heater and stove for use in Tipis and large tents and sheds.
When finished using, collapse and fold the legs against the stove body and place the flue sections inside to transport to your next destination. 
As with any fire the quality of the fuel is most important. Dry well-seasoned hardwood gives the cleanest, warmest fire. Whether the fuel is prepared and brought from home or gathered from around your campsite.
The Loki wood burning tent stove is suitable for all large tents. We offer tent conversion kits, kits for sheds and for tipis.