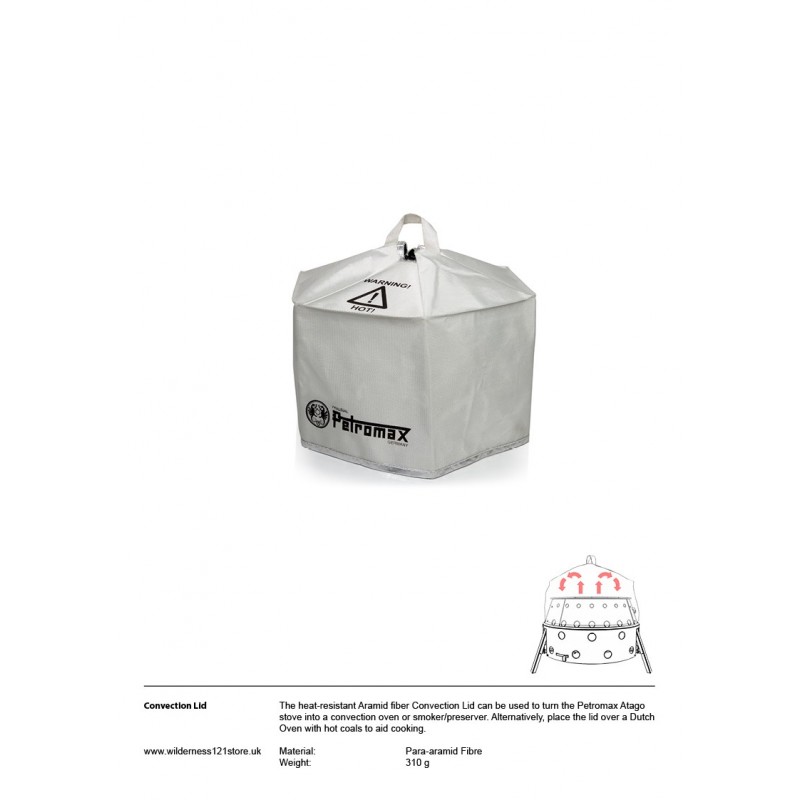  
Petromax Convection Lid
The heat-resistant Aramid fiber Convection Lid can be used to turn the Petromax Atago stove into a convection oven or smoker/preserver.
Alternatively, place the lid over a Dutch Oven with hot coals to aid cooking. 
The Petromax UMK convection lid is an ideal companion for your Petromax Atago.  The atago bbq can be turned in to a convection oven - perfect for pizza.
Use the UMK to place over your dutch oven, to hold in more heat and aid even cooking.