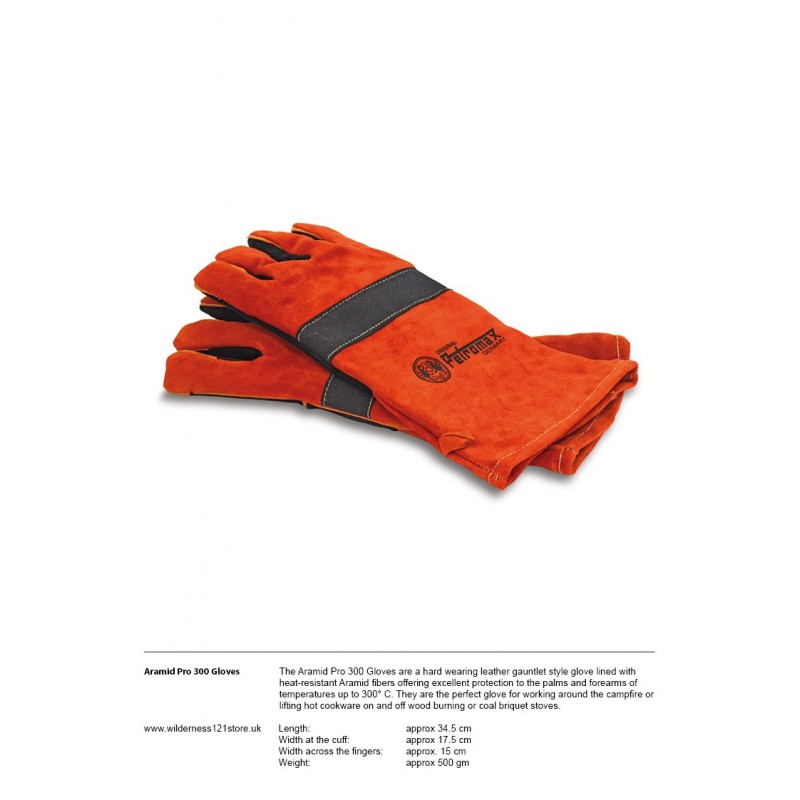  
Petromax Aramid Pro 300 Gloves
The Aramid Pro 300 Gloves are a hard wearing leather gauntlet style glove lined with heat-resistant Aramid fibres offering excellent protection to the palms and forearms of temperatures up to 300° C.
They are the perfect glove for working around the campfire or lifting hot cookware on and off wood burning or coal briquet stoves.
The Petromax Aramid Pro 300 Gloves are the ideal gauntlet for camp fire use.  These hard wearing gloves from Petromax are made of leather and fireproof aramid fibres, the long gloves give a good level of protection to the hands and forearms and give protection to 300 C.  
The Petromax Aramid pro 300 glove comes in one size
Length: approx 34.5cm
Width: approx 17.5cm (top of glove) - 15cm (across fingers)
Weight: approx 500gms