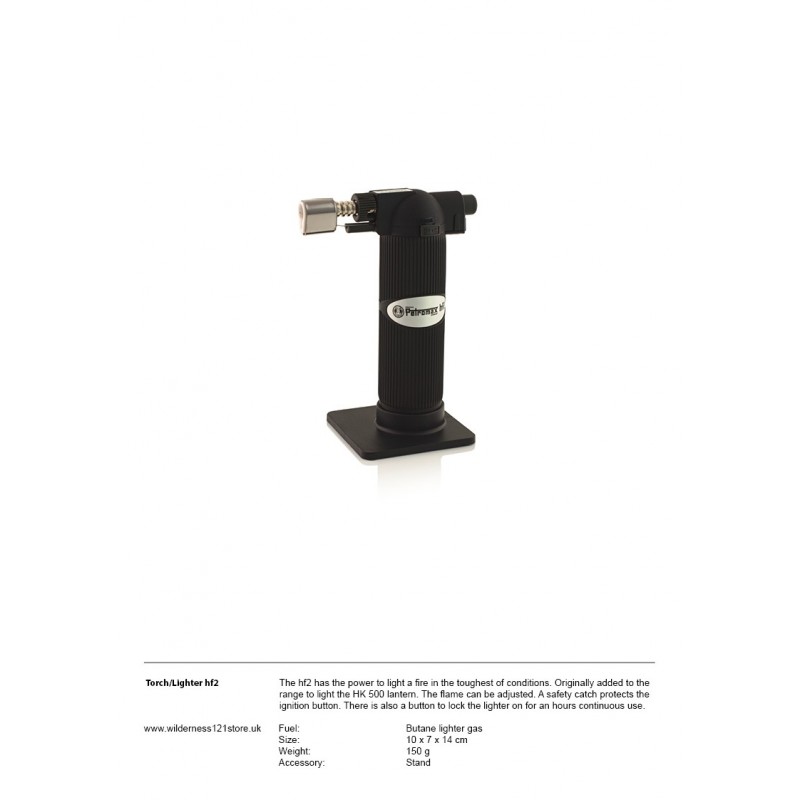  
Petromax hf2 Professional Torch - Lighter
The hf2 has the power to light a fire in the toughest of conditions.
Originally added to the range to light the HK 500 lantern. The flame can be adjusted. A safety catch protects the ignition button. There is also a button to lock the lighter on for an hours continuous use.
The hf2 Professional Torch is a great tool for easily starting Petromax lamps. The flame size can be adjusted continuously by different switches. Consequently, the hf2 Professional Torch can be used efficiently for various tasks (lead, gold or silver melting and welding). It comes with a power output of 1300°C/2370°F with a running time of ca. 1 hour. The appliance is TÜV certified and has passed GS approval.  The hf2 lighter is de-gased, for shipping purposes. This lighter operates on ligheter gas (butane).