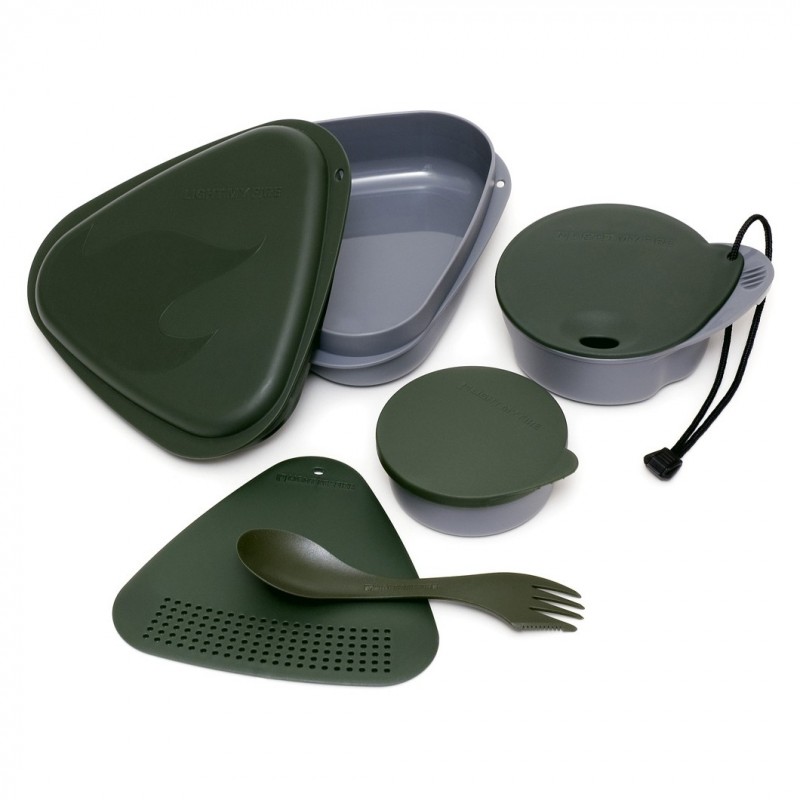  
MealKit
Everything you need to eat civilized.
Designed especially for Light My Fire by Scandinavian designer Joachim Nordwall, this kit is perfect for your backpack, boat, picnic basket, even your lunch box.
The MealKit contains everything you need to eat a meal anywhere:
Two plates,
Spill-free cup with lid (300ml),
Combined colander and cutting board,
"Spork" (spoon-fork-knife combo)
A SnapBox,
A small waterproof box for all those things that have to stay dry.