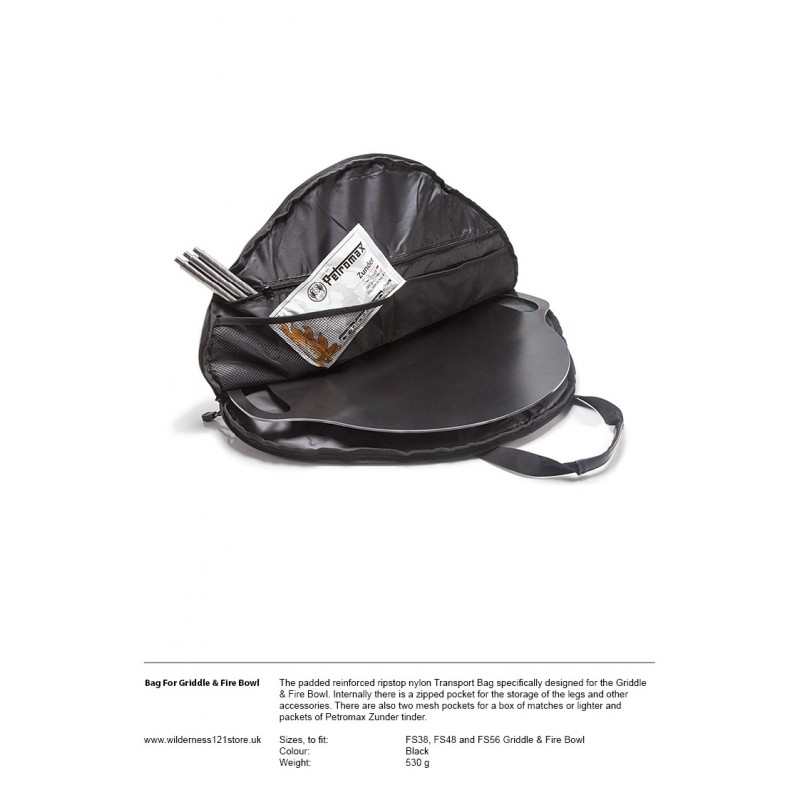  
Petromax Transport Bag For Griddle & Fire Bowl TA-FS
The padded reinforced ripstop nylon Transport Bag specifically designed for the Griddle & Fire Bowl.
Internally there is a zipped pocket for the storage of the legs and other accessories. There are also two mesh pockets for a box of matches or lighter and packets of Petromax Zunder tinder.
In this case quickly and easily the barbecue and fire bowl is stowed. Their removable feet in a separate zipper compartment space and equipment can be housed in the inner mesh pockets. Highest possible stability guarantees the padded ripstop fabric with embroidered Petromax logo. The handles are separately amplified and offer comfortable wear.
Available in three sizes:
Transport bag for barbecue and fire bowl FS38 (Art .: ta-FS38)
Transport bag for barbecue and fire bowl FS48 (Art .: ta-FS48)
Transport bag for barbecue and fire bowl FS56 (Art .: ta-FS56)